Doc weighs in: Why diets fail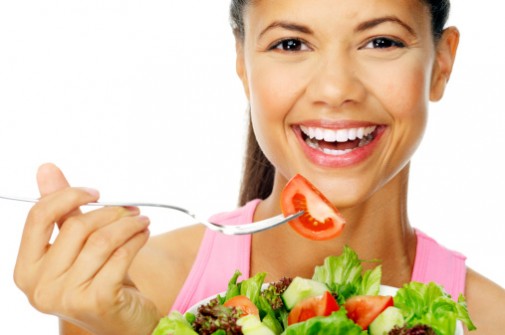 This year, Congress heard from Dr. Mehmet Oz about questionable weight loss products he promoted on his show as "magic pills". John Oliver called it "Shameless Pandering". Dr. Oz admitted that there is no magic pill. The FDA and FTC will probably continue to allow the deceptive marketing of these products. The case reminds me of a Hippocrates quote – "There are in fact two things, science and opinion; the former begets knowledge, the latter ignorance."
Speaking of Hippocrates, his suggestion was actually that we should first use dietary changes to approach health concerns, and these words, in this day and age of high-tech medical interventions, could not be more useful – "Let food be thy medicine and medicine be thy food." and furthermore regarding medical treatment, he admonished us to encourage our patients to exercise – "Walking is man's best medicine."
Ninety three percent of our diet consists of meat, cheese, milk, yogurt, eggs, and processed foods. The 7 percent of vegetables that we do eat, consist mainly of ketchup and fries.
If we try to "moderate" our diet, we will remain fat because our instincts will naturally gravitate toward rich foods. If on the other hand, we entirely transform our diet to be all fruits, vegetables, unprocessed whole grains, and legumes, which are all calorically light, take time to digest, and very filling, we will lose about 1-2 lbs per week until we reach our ideal weight.
When you hear messages about "low carb" or "low fat" diets leading to weight loss, they may work for a short time but they won't be healthy. This is because "low carb" diets are also high in fat and protein, and low in fiber. "Low fat" diets are also low in fiber, but high in sugars and low nutrition, refined grains. On the other hand, whole food, plant based diets, would make almost all the intake consist of whole unprocessed grains, whole fruits and vegetables, and legumes, nuts and seeds, without added oils, minimal refined sugar, and processed foods.
Lastly, we are growing a generation of children who are destined for disease and misery. Among 4 year olds, nearly 1 in 5 is obese! We have to reevaluate healthy eating, and change the typical 4 food groups of a 4-year old from french fries, chicken nuggets, mac and cheese, and pizza to fruits, vegetables, whole grains, and legumes.
Related Posts
Comments
About the Author
Dr. Garg is a board-certified family physician in private practice in Hoffman Estates and has been on staff at Sherman Hospital since 2004. About 2 years ago, he began a plant-based diet and a program of regular exercise, and saw his own health dramatically improve without the need for medications. He continues to promote these lifestyle changes to his patients, including healthy plant-based diets and exercise to improve patient health, and reducing medication where possible. Dr. Garg has twin boys, and enjoys spending time with them.