Child abuse: Behavior that can span generations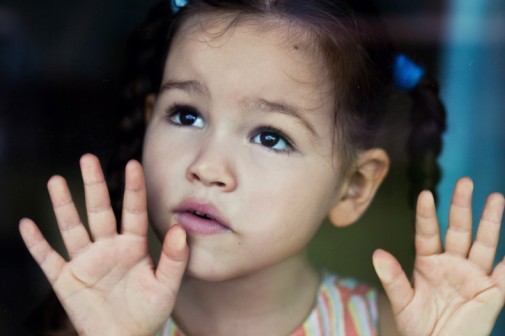 The release of photos purporting to show injuries inflicted by Minnesota Vikings football running back, Adrian Peterson, as the alleged result of disciplining his 4-year-old son, has generated a flurry of debate in the news media and social media on child abuse and the factors constituting abuse.
Child abuse is considered to be any physical, sexual or emotional mistreatment of a child. Specifically, the Centers for Disease Control and Prevention defines child abuse as any act or series of acts of omission or commission instituted by a parent or caregiver (e.g., clergy, coach, teacher) and  directly resulting in harm, potential for harm, or threat of harm to a child.
Although Peterson has publicly expressed deep remorse, he has revealed that he disciplined his son in the same way in which he was disciplined as a child. So, the question is can child abuse be learned behavior?
Many child psychologists and child care experts say, yes, aggressive, abusive behavior, is often learned; that is, we practice what we know. Children who were abused often grow up to be parents who abuse, because this is the only blueprint that they have to follow for being a parent. Individuals who were subject to abuse or neglect in childhood may suffer as well from emotional problems as adults, including anger and substance abuse problems, which can also lead to behavior that is harmful and unpredictable.
"I do believe that, as a society, we have the responsibility not only to keep our children safe, but to promote better parenting. Abuse in any form is never acceptable. While lack of knowledge may not be an excuse, it can be an explanation—especially in "less severe" cases of verbal or physical abuse," says Gabrielle Roberts, a clinical psychologist at Advocate Children's Hospital in Oak Lawn, Ill. "In less extreme situations, parents may sometimes believe that they are doing 'what is right' to keep their child on a safe, positive life path. It is in these instances when we truly have an opportunity as a community to provide better education concerning alternative and safer disciplinary practices."
Dr. Roberts offer several behavioral guidelines for disciplining a child:
Before exacting discipline, a parent should take a pause and make sure that he or she is acting—not just reacting. "Parents must be in control of their own behavior in order to take disciplinary actions that are logical — not simply emotional," she says.
"You want to model the behavior that you would like to see in your children. Of course, nobody is perfect, and, while abuse in any form is never acceptable, there surely will; be times when you lose your cool and say something that you wish you had not said," Dr. Roberts says.
Before approaching a child, the parent should have a clear idea of the intent of the discipline. It should be used as an opportunity to teach the child, Dr. Roberts advises. "If you are not calm, take time to do something relaxing, talk the situation through with a partner or friend or just take some deep breaths to give yourself pause," she says.
A parent should not feel the necessity of immediately reacting to a son or daughter's actions."You are in control, so you can set the timeline," Dr. Roberts says. "Do not underestimate the power of keeping your child waiting in anticipation of the consequences for his or her actions. You and your child should both take a time-out. Address the situation later when you feel more prepared. However, with younger children, it may prove more beneficial to address a concern quickly (as you do not want the child to forget what happened). However, acting swiftly is never worth losing control of your behavior."
Parents who are worried about their self-control and ability to manage their anger or want assistance in being an effective parent, should seek help from a mental health professional, Dr. Roberts concludes.
Related Posts
Comments
About the Author
health enews staff is a group of experienced writers from our Advocate Health Care and Aurora Health Care sites, which also includes freelance or intern writers.