Sandwiches raise Americans' sodium intake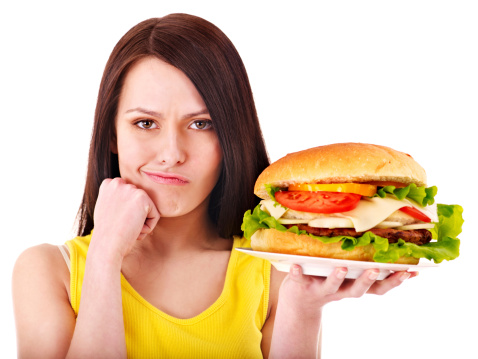 The sandwich is a staple of the American diet. In fact, every day, Americans eat more than 300 million sandwiches. Another suprising fact that new research has uncovered about this lunchtime favorite is that it increases the sodium levels in our diets as well.
Based on a federal nationwide dietary intake survey, researchers found that nearly half of U.S. adults eat at least one sandwich on any given day. Those sandwiches in turn account for one-fifth of the total daily sodium intake.
Survey results were published in the Journal of the Academy of Nutrition and Dietetics in early October. Nearly 6,000 adults, aged 20 years and older, participated in the What We Eat in America NHANES 2009-2010 survey. Participants reported everything they ate and drank the day before. Each food and beverage reported was then assigned a food code to determine nutrient content.
In previous similar surveys, sandwiches were represented by a single food code, which contributed to nearly 4 percent of sodium intake. During this survey however, the definition of sandwich was broadened to include sandwiches coded as including multiple ingredients. By including sandwiches coded both ways, researchers noted the rise in sodium intake.
Catherine LaBella, registered dietitian at Advocate Lutheran General Hospital in Park Ridge, Ill., says that the "humble sandwich can be a meal in and of itself." It's high in fiber and low in fat and sodium. However, to keep sandwiches healthy, portion size and ingredients must be factored into the equation.
"There is a world of difference between a turkey sandwich with lettuce and tomato on two slices of whole grain bread and a 12-inch salami fast food sub loaded with cheese and condiments," explains LaBella.
The 2010 Dietary Guidelines for Americans recommend a maximum intake of 2,300 milligrams of sodium per day. For some groups, such as African-Americans, adults over 50 and those with certain medical conditions such as diabetes or chronic kidney disease, the recommended maximum is reduced to 1,500 milligrams daily.
Results from this study revealed that sandwiches alone contribute to 30 percent of the regular maximum intake and 46 percent of the stricter guideline.
"To keep sandwiches on the healthier side, look for lower sodium meats and cheeses (fresh turkey, roast beef and Swiss cheese, for example) instead of high salt items like bologna, salami, many cheeses and bacon," recommends LaBella.
"Try to load up on veggies, and don't overdo it with the condiments. Be creative. Hummus and fruits can be delicious, if unexpected, additions to sandwiches," she adds.
LaBella also suggests rounding out the meal with some fruit or salad, and skip the salty chips. "You can't really beat sandwiches for ease of preparation and portability. And remember, a food that provides one-fifth of your sodium intake for the day may not be a bad thing if it is essentially your entire meal," she says.
Related Posts
Comments
About the Author
health enews staff is a group of experienced writers from our Advocate Aurora Health sites, which also includes freelance or intern writers.