Are plastic water bottles toxic?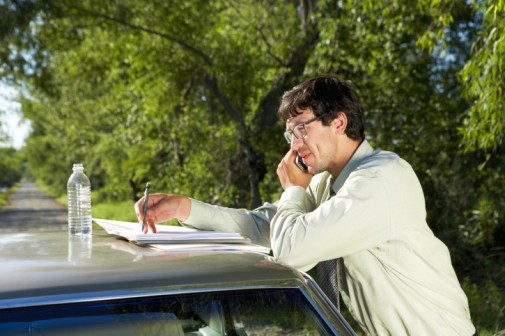 Environmentalists have been shunning single-use water bottles for years, decrying them as wasteful. Now new research shows these plastic bottles can be dangerous to our bodies as well as the planet.
Researchers at the University of Florida studied the levels of two toxic chemicals, antimony and BPA, in bottled water from China over the course of four weeks. They found that the longer a water bottle is left at a warm temperature, the more likely toxic chemicals will be found in the water.
They found two times more antimony, a heavy metal considered a "possible carcinogen" by the Environmental Protection Agency (EPA), in water left at room temperature compared to water that was refrigerated in six of the 16 brands studied and BPA levels were higher in three of the brands.
BPA is a chemical which mimics estrogen and has been banned in baby bottles in the United States. Compared to refrigerated water, the water left at 158 degrees (the temperature of a hot car) contained levels of antimony up to 318 times higher. While this level was still slightly less than the EPA's legal limit for water, it was higher than the legal limit in several countries, including Japan.
To avoid drinking these toxic chemicals, Lena Ma, lead study researcher and a professor at the University of Florida, recommends storing bottles of water at room temperature or in a refrigerator.
"If you drink [a hot bottle of water] once in a while, I don't think that's a concern. One is no problem. Even a few is no problem. It's cumulative," said Ma in a statement. "I don't want to mislead people, saying bottled water is not safe. Bottled water is fine. You can drink it — just don't leave it in a hot temperature for a long time. I think that's the important message."
Ma's recommendations are good news for those who do not want to give up drinking water from plastic water bottles completely. For many, those bottles are an easy way to make sure that they consume enough water each day.
"The standard recommendation for healthy individuals living in a temperate climate is a total daily beverage intake of 13 cups for men and nine cups for women," says Michelle Remkus, a dietician at the Good Samaritan Health and Wellness Center in Downers Grove, Ill.
Related Posts
Comments
About the Author
health enews staff is a group of experienced writers from our Advocate Aurora Health sites, which also includes freelance or intern writers.