Combatting hospital infections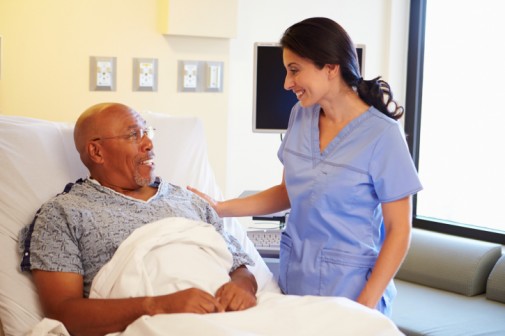 This week is International Infection Prevention Week, placing the spotlight on health care providers and their ongoing efforts to combat infections impacting patients.
As attention increases on the incidence of infections in hospitals, health care experts agree that patients need to take a sensible approach to manage their own health care and become active partners with those taking care of them.
"A lot of infection prevention involves monitoring and giving feedback so we are aware if things are happening," says Dr. Aristides Assimacopoulos, infectious disease specialist on staff at Elgin, Ill.-based Advocate Sherman Hospital. "The other component is then intervening when there is an issue or when data suggests there is an issue. There are always going to be preventative measures taking place."
Approximately one in 25 patients in the U.S. get infections in the hospital while being treated for something else, according to the Centers for Disease Control and Prevention. The most common health care-associated infections are pneumonia infections, surgical site infections, gastrointestinal infections, urinary tract infections and bloodstream infections.
"The fewer infections, the better it is for not only the patient, but the hospital as well," Dr. Assimacopoulos says. "Every time there is an infection, there will be more treatment that will be needed, and this results in longer hospital stays, possibly further surgery, and more costs."
Besides what health care professionals do behind the scenes to prevent infection, it is important for patients to know their role in prevention.
"As the patient, you have the right to expect that health care workers will take the appropriate measures to ensure you're safe from infection," Dr. Assimacopoulos says. "If you feel there is an issue, it's OK to say something."
Antibiotic resistance is the theme of International Infection Prevention Week, which is hosted annually in the third week of October by the Association for Professionals in Infection Control and Epidemiology. At least 2 million people become infected with bacteria that are resistant to antibiotics and at least 23,000 people die each year as a direct results of the infections.
Patient infection prevention tips while at the hospital:
Speak Up: Talk to your doctor about all the questions or worries you have. Ask them what they are doing to protect you. If you have a catheter, ask each day it is necessary. As your doctor how he or she prevent surgical site infections. Also ask how you can prepare for surgery to reduce you're your infection risk.
Keep Hands Clean: Be sure everyone cleans their hands before touching you.
Get Smart About Antibiotics: Ask if tests will be done to make sure the right antibiotic is prescribed.
Know the Signs and Symptoms of Infection: Some skin infections, such as MRSA, appear as redness, pain, or drainage at an IV catheter site or surgery site. Often these symptoms come with a fever. Tell your doctor if you have these symptoms.
Watch out for Deadly Diarrhea: Tell your doctor if you have three or more diarrhea episodes in 24 hours, especially if you have been taking an antibiotic.
Protect Yourself: Get vaccinated against flu and other infections to avoid complications.
Related Posts
Comments
About the Author
health enews staff is a group of experienced writers from our Advocate Aurora Health sites, which also includes freelance or intern writers.