Deaths due to pancreatic cancer on the rise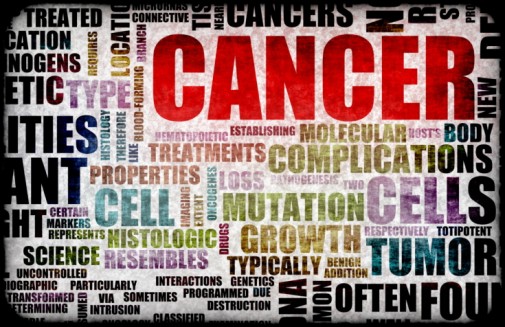 Pancreatic cancer is an extremely lethal cancer that is predicted by the National Cancer Institute to be the second leading cause of cancer mortality behind lung cancer by 2030.
By the time pancreatic cancer is diagnosed, the cancer has most likely spread to other organs, therefore, treatment is limited, making the only cure surgery.
However, approximately 15 percent of patients are eligible for surgical resection at the time of diagnosis, and with complete surgical removal, five-year survival can approach 25 to 30 percent.
The goal of doctors is to diagnose it at an earlier stage to adequately treat and provide a cure, and with newer advances in CT and MRI technology, hopefully this goal can be realized.
Who's at risk?
Risk factors for pancreatic cancer including smoking, diabetes, obesity and a family history of pancreatic cancer.
The initial signs and symptoms of pancreatic cancer are often non-specific, making the diagnosis less apparent. Most patients present weight loss, new onset diabetes, jaundice and pain in the back, and often the pain is constant and not related to any other factors.
Treatment options
Surgery is the main treatment for pancreatic cancer because as we have become more successful in removing pancreatic carcinomas, we have been able to slightly improve survival rates.
Patients who are considered borderline resectable now can be adequately resected, which sometimes involves removing portions of the portal vein that leads to the liver.
Many surgical lessons are learned from liver transplantation that are applicable to pancreatic cancer, which has allowed physicians to be much more aggressive in their surgical approach.
Adjuvant therapy after surgical removal has a role in patients who have positive lymph nodes or positive resection margins. In those patients, they are usually considered for a combination of chemotherapy and radiation therapy.
The chemotherapy usually utilizes Gemcitabine or 5-FU – drugs used as radio-sensitizers to weaken tumor cells that may be present, which also allow radiation therapy to be more effective.
If patients are found to have the cancer spread outside of the pancreas, surgery cannot be performed and the only option is chemotherapy. Recently, a combination of drugs known as Folfirinox has also shown to improve survival rates, but not increase cure rates.
There are also many ongoing studies trying to improve long-term survival in patients, as well as trial with immunotherapy and vaccines attempting to trick the patient's own immune system into fighting off the cancer.
Some of these are promising, however, clinical trials are just beginning and the results are not yet known.
Handling the diagnosis
If you are diagnosed with pancreatic carcinoma, it is important to go to a center that has expertise in treating the disease.
With surgical resection the only chance for a cure, it is important to seek out a center where surgeons perform this operation on a relatively routine basis because it has been show that if you are seen at a center that does more than 10 pancreatic resections per year the results are much improved.
In addition, I believe that if you are diagnosed with pancreatic cancer and are not deemed a surgical candidate, you may want to seek a second opinion. We have improved at being able to remove this cancer in patients who are considered borderline resectable.
Overall, the results continue to remain dismal for pancreatic cancer, but the goal is to be able to diagnose it much earlier.
If you notice symptoms that may be attributable to pancreatic cancer, seek a physician's opinion.
Related Posts
Comments
About the Author
Dr. John Brems' is the director of the Center for Advanced Liver and Pancreatic Care at Elgin-based Advocate Sherman Hospital and specializes in the surgical treatment of liver and pancreatic diseases. Over the years, he has performed thousands of liver transplants, major liver resections and liver-heart transplants. He helped create the center, which opened in 2011 and offers progressive procedures and techniques to treat a wide range of liver and pancreatic cancers and diseases.