Chasing cancer: Season premiere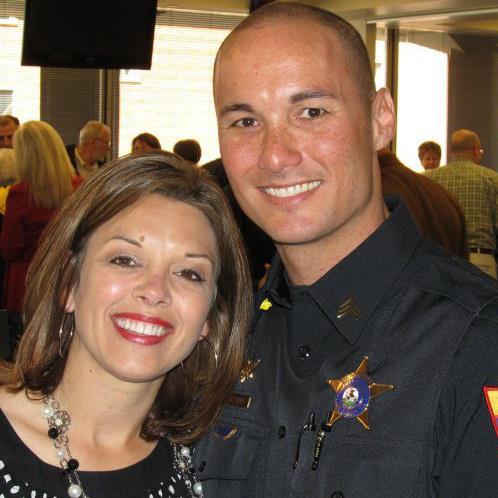 I felt fine while I waited for the results of my biopsy. A little bruised and sore, but fine. That is until 4 a.m. on July 16.  I could not sleep and unfortunately my Candy Crush lives were gone for the umpteenth time. Maybe I was just nervous, but I knew I wasn't scared.  The Bible verse "Fear not, for I am with you" had readily bounced around in my head so much over the last week that I felt a strange sense of comfort.
So, I started talking to God out loud because He too keeps odd hours (and Chris snores loud enough that he wouldn't hear me anyway).  I went and picked up the little booklet I read each morning called Our Daily Bread:
July 16 – "Hard Way to Strength"…the author reflected on her bout with cancer…"My strength is made perfect in weakness," 2 Corinthians 12:9. 
What??!!!  Now, God, I know I'm not supposed to test You, but let me try again… I picked up the booklet from this past winter and opened it to a "random" spot:
January 15 – "There's Power"…the author writes about when her sister found out she had cancer…"The effective, fervent prayer of a righteous man avails much," James 5:16. 
 There was my answer.  I cried for about 15 minutes, finished talking to God, got into bed and promptly fell asleep.
Just after 9 a.m. on July 16, I was awoken by the phone ringing. It was Monica, my Breast Health Navigator at Advocate Condell Medical Center.  She told me my results were in and that I could come earlier if I wanted. Chris was at work but thankfully said he could meet me there.
I truly was calm, cool and collected while driving to the hospital. I parked and walked to the front lot where I saw Chris, who somehow managed to find a parking spot a bit closer. We walked in, needed to wait a few moments (the longest few moments of my life) and in we went. I saw the booklets on the neighboring chair as Monica sat down and inched herself towards us.  Here it comes, I thought… "It is cancer," said Monica.
God is in control, was my immediate though. I was ready for it and I was not alone!
And now for the less fluffy medical stuff (updated after the final results were in and my yearlong storm was almost over). I had invasive lobular carcinoma (ILC), grade 1, stage IIB – as it was quite large, 3.77 cm, and had also invaded two of my lymph nodes, 2.5 mm and 3mm – in my left breast and lobular carcinoma insitu (LCIS) in my right.  I guess when I got sick, I had to go big. End result:  double mastectomy!
So what was the good news? I was ++ – (Estrogen Receptor positive, Progesterone Receptor positive, HER2 negative); BRCA1 and BRCA2 negative; and my Oncotype DX recurrence score was 11.  All of this information proved to be valuable in my follow up treatment.  I underwent my surgery on September 11, 2013 (the day my own twin towers came down), joined a study through Northwestern in early October and got randomized into chemo, began four rounds of TC chemo treatments on October 24, launched into 28 doses of radiation treatment on January 29, 2014, initiated my five year run with Tamoxifen on April 2 and had my second of four reconstructive surgeries on July 30, 2014.
Chris and I said from the beginning, "It is what it is!" We've since modified our mantra and now positively proclaim, "It is what you are!"
Related Posts
Comments
About the Author
Michele Dador has been an elementary school teacher in Lake County since 2003. Teaching has afforded her ample opportunities to participate in her other loves – traveling and reading. On weekends you'll probably find Michele on the back of her husband's Harley Davidson, taking in the local sites around Southern Wisconsin (but not during Chicago Bears games, of course). And if the weather isn't cooperating, Michele is completely satisfied relaxing at home watching DVRed People's Court and Judge Judy – "It's about the principle, never the money!"