5 simple tips to reduce holiday stress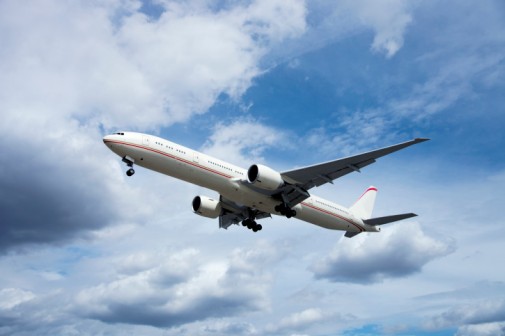 Will you be one of the approximately 12.3 million passengers taking a roundtrip flight this Thanksgiving or one of the 46.3 million traveling more than 50 miles to share the holiday with family and friends?
Or maybe you're not leaving home. Maybe this year you're the one stuffing the turkey, baking pies and welcoming loved ones to your home, all the while wondering if you should have trimmed the guest list instead of the bird and ordered take-out instead.
Regardless of how or where you're spending this holiday, it's likely to involve at least a little bit of stress. But experts say it doesn't have to. Rebecca Lepoff, a behaviorist with Advocate Weight Management, which serves Advocate Condell Medical Center in Libertyville, Ill., has five suggestions for avoiding stress, whether it's related to the holidays or not.
1. Give up control.
Illinois Tollway officials are expecting 8.3 million vehicles to travel on 286 miles of toll roads in the state between the Wednesday before Thanksgiving and the Sunday after. The most popular driving day is Wednesday with an estimated 1.7 million vehicles expected on the roads.
Additionally, meteorologists are anticipating less than ideal weather conditions, with some snow expected locally during the holiday period and blustery conditions expected elsewhere in the country, which will contribute to headaches for those traveling by air.
Whether you're behind a slow driver or twiddling your thumbs at the airport, Lepoff says it's important to understand you cannot control all the variables that result in late arrivals and departures.
"That's the thing with travel – we have no control," she says. "Realize that you will get to where you're going, and know that your family and friends will understand."
2. Practice relaxing.
If you'll be driving, check the weather forecast and build a reasonable cushion into your travel time.
If you'll be flying, be sure to bring a book or electronic device to occupy your time should you be delayed.
Tired of reading? Try meditation or some other relaxation techniques.
"Try to relax your mind and body," Lepoff says. She offered focused breathing as an example. Slowly breathe in while counting to four. Hold that breath for two seconds. Then slowly exhale.
Another example: separately squeeze muscles throughout your body, then relax them. Start with your face and progress downward, from your shoulders to your arms, hands, stomach, legs, feet. The purpose is not only a release of tension but also a distraction.
"Worrying about your plane being late doesn't help," Lepoff says. "Try to get your mind off it."
Listening to soothing music or watching a calming video can be useful too, she says.
3. Lower expectations.
For some people, this may sound impossible. It's Thanksgiving, after all, and we want guests to arrive on time, we want food preparations to go smoothly. But Lepoff says cut yourself some slack.
"We all feel that everything has to be perfect for the holidays, but it never is because nothing is perfect," she says. "Focus on being around loved ones and spending time together."
4. Set aside differences.
Sometimes family members don't get along, and being together for the holidays can rekindle negative feelings among siblings, in-laws, parents and children. Lepoff says try to accept them as they are.
"Keep in mind, everyone gets stressed and some people can have some depression issues around the holidays," she says. "So that could be another reason certain family members have a tendency to be difficult at family functions."
If the tension rises to a level you cannot tolerate, go for a walk, call a friend, or sit in a quiet space and practice focused breathing.
"Also work on saying no," Lepoff says. "You don't have to go to every social gathering or activity around the holidays."
5. Stay mindful.
"Mindfulness is a state of being aware," Lepoff explains. "It is a process of observation and attention in the flow of changing stimuli and perceptions as we focus our attention and awareness on the present moment, which in turn helps us disengage from particular habits and behaviors."
She adds that mindfulness is not a passive state.
"Try to be in the moment and have gratitude for all you do have in your life – a warm home, family and friends, money to buy food and your own physical health."
Be mindful, too, she says, about the food you eat. An average holiday meal can pack lots of calories. Don't feel obligated to try everything. Go for the foods that are worth the calories, she says, and then don't feel guilty about eating them in moderation.
"Eating the foods you enjoy that you rarely have throughout the rest of the year, such as pumpkin pie, is a joy and should be enjoyed," she says. "Mindful eating is about focusing on the food while you're eating it, appreciating the taste, texture and smells. Eat slowly. Savor it."
Related Posts
Comments
About the Author
Kathleen Troher, health enews contributor, is manager of public affairs and marketing at Advocate Good Sheperd Hospital in Barrington. She has more than 20 years of journalism experience, with her primary focus in the newspaper and magazine industry. Kathleen graduated from Columbia College in Chicago, earning her degree in journalism with an emphasis on science writing and broadcasting. She loves to travel with her husband, Ross. They share their home with a sweet Samoyed named Maggie.