How knee surgery could lead to arthritis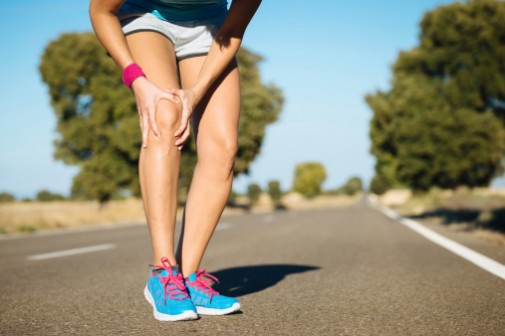 A tear in the meniscus can be painful in many ways. Outside the possibility of needing surgery, there remains months of physical therapy just to get back to pre-injury status. However, a new study suggest another painful consequence of surgery; an increased chance of arthritis.
Researchers at the Radiological Society of North America, recently presented the information at an annual meeting in Chicago, said their study examined 355 knees with arthritis through MRI scans. They compared the scans to a similar number of knees without arthritis. The average age of both set of patients were 60-years and over.
In the study, 100 percent of all knees requiring meniscus tear surgery developed arthritis within a year, compared with 59 percent of knees that didn't have surgery. Loss of cartilage occurred in nearly 81 percent of knees that had meniscal surgery, compared with almost 40 percent of knees with meniscal damage that did not have surgery, the study found.
"Increasing evidence is emerging that suggests meniscal surgery may be detrimental to the knee joint," says study author Dr. Frank Roemer, a physician from Boston University School of Medicine and the University of Erlangen-Nuremberg in Germany, in a news release. "The indications for meniscal surgery might need to be discussed more carefully in order to avoid accelerated knee joint degeneration," he suggested.
Meniscus surgery works to repair the piece of cartilage that acts as a shock absorber when you walk, jog or run. Each knee poses two meniscus cartilage pieces located on each side, which stabilize the knee joint. Last year, Derrick Rose injured his meniscus cartilage on his right knee.
Sudden meniscal tears often happen during sports. Players may squat and twist the knee, causing a tear, according to the American Academy of Orthopedic Surgeons. Direct contact, like a tackle, is sometimes involved. The injury typically requires surgery.
Dr. Gregory Primus, an orthopedic surgeon at Advocate Trinity Hospital in Chicago, says athletes often hear a "pop" when they tear a meniscus even as they walk away after tearing the cartilage. But soon after, the knee becomes stiff and swollen and people complain about pain, locking of the knee and a sensation that the knee is "giving way." He suggests there are other options than surgery to help people with knee and joint problems.
"Surgery isn't always the first option someone should consider," says Primus. "There are options like putting a gel-like material in the knee joint that can relieve pain for a year while you decide what to do if you have certain knee issues."
Physical therapy is an alternate option to surgery, says Dr. Primus:
"You can do so much to strengthen your knee and joints with physical therapy," says Primus. "Everybody's body and injury is different so it is wrong to make a blanket statement that everyone either needs surgery or will recover the same way."
Related Posts
Comments
About the Author
health enews staff is a group of experienced writers from our Advocate Aurora Health sites, which also includes freelance or intern writers.