Top 4 tips to travel healthy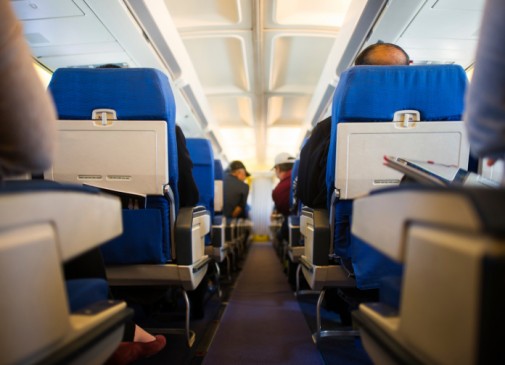 The holiday travel season is the busiest of the year, seeing record numbers of people hit the road, take to the rails or fly to destinations all over the globe.  And while all that travel is certain to cause stress, there is something far more dangerous than the possibility of a missed flight when all those people come together: disease.
Between tight schedules, disrupted sleep patterns and changing diets, traveling can cause a tremendous amount of stress, potentially compromising the body's immune responses and defenses.  When millions of people with similarly compromised immune systems crush together in airplanes and trains, disease can spread fast, often without travelers even noticing.
"Infections spread quickly in places like airports because of the high concentration of people and because of the mobility of the germs," says Dr. Sivakami Thayu, an internist at Advocate Good Shepherd Hospital in Barrington, Ill.  "Imagine an asymptomatic yet contagious person in New York getting on an airplane with 300 people. They spend 3 hours together in that environment of recycled air. Everyone on that plane has been breathing in these germs and the germs are also carried on clothes, skin and hair.  All these folks then go to their respective homes and . . . let the spreading begin!"
As Dr. Thayu points out, the potential for infection on a plane or in any crowded space is high, but there are some steps travelers can take to minimize the possibility of getting sick:
1. Bring a Change of Clothes
If you think you may have been exposed to germs on a plane or while traveling, removing any contaminated articles of clothing could limit future potential for exposure.  Dr. Thayu puts it simply: "If you change your clothes soon after a plane ride, the chances of spreading germs decreases.
2. Set yourself up for success
According to Dr. Thayu, the same health advice that applies year round to warding off infection also applies just as well to the holiday travel season. "While you are traveling, you can limit your chances of getting sick by staying hydrated and getting plenty of rest," Dr. Thayu says. "Wash your hands and never touch your face."
3. Get vaccinated
This year's strain on the flu virus is already on track to be one of the most severe in recent memory, and as infectious as the disease already can be, traveling has the potential to only compound the problem.  Dr. Thayu recommends getting the flu shot as soon as possible, in addition to any other vaccines that might be required to travel to certain places.
4. Be prepared
If the worst does happen and you get sick, have your physician's number on hand.  More likely than not, even if you can't come in for an appointment, Dr. Thayu says, there will be someone on call to give advice.
By following the steps above, travelers can minimize their risk of getting sick, ensuring that more time is spent with family and friends, rather than thermometers and tissue boxes.  After all, who wants to be sick for the holidays?
Related Posts
Comments
About the Author
health enews staff is a group of experienced writers from our Advocate Aurora Health sites, which also includes freelance or intern writers.