FDA ruling requires prescription labeling to be more clear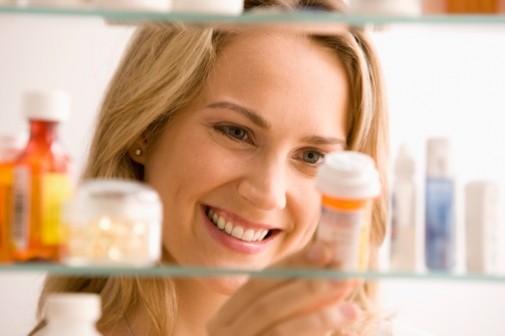 If you're pregnant or breastfeeding, knowing which medications are safe to take can be daunting. Now the U.S. Food and Drug Administration is making the task potentially safer for women by requiring more labeling consistency.
The FDA recently published a final rule that sets new standards for the decades-old labeling system that lets women know whether the prescription drugs or biological products they are taking are safe.
Physicians are welcoming the changes, saying providing relevant drug information in a more consistent way on labels is a step in the right direction.
"It would be good to have a better description of some of the possibilities women could face," says Dr. Robert Rosenberg, chairman of the Obstetrics and Gynecology Department at Advocate Condell Medical Center in Libertyville, Ill.
Currently, the FDA uses a five-letter system to categorize the risk of medications taken while pregnant or breastfeeding. Those letters are A, B, C, D and X. Many health experts consider the letter category system overly simplistic and say it can be misinterpreted as a grading system.
The new labels require the use of three detailed subsections that describe real-world risks for pregnant women who may need medication, according to a news release from the FDA. The subsections are "Pregnancy," "Lactation" and "Females and Males of Reproductive Potential."
The "Pregnancy" and "Lactation" subsections will provide more helpful and up-to-date information about the risks to the expectant mother, developing fetus and breastfed infant. For example, a woman will have more information on whether a medication gets into breast milk and how it can affect her child.
The third subsection provides a consistent location for relevant information about pregnancy testing, birth control and a medicine's effect on fertility.
Rosenberg says the revised labels would be useful for health care providers as well as their patients.
"We'd be better able to discuss the benefits and the risks," he says.
According to the FDA, pregnant women take an average of three to five prescription drugs during pregnancy.
Many pregnant women have chronic conditions – such as asthma, high blood pressure, depression and diabetes – that require them to continue taking medications they were on before pregnancy. Other women acquire new illnesses while pregnant, or the ones they had get worse and require prescription medications for the first time.
The new labeling requirements become effective as of June 30, 2015, and after that all newly approved drug and biological product applications must use the new format immediately. For previously approved drugs and biological products, the requirements will be phased in gradually.
Related Posts
Comments
About the Author
Kathleen Troher, health enews contributor, is manager of public affairs and marketing at Advocate Good Sheperd Hospital in Barrington. She has more than 20 years of journalism experience, with her primary focus in the newspaper and magazine industry. Kathleen graduated from Columbia College in Chicago, earning her degree in journalism with an emphasis on science writing and broadcasting. She loves to travel with her husband, Ross. They share their home with a sweet Samoyed named Maggie.