Not so very merry cruise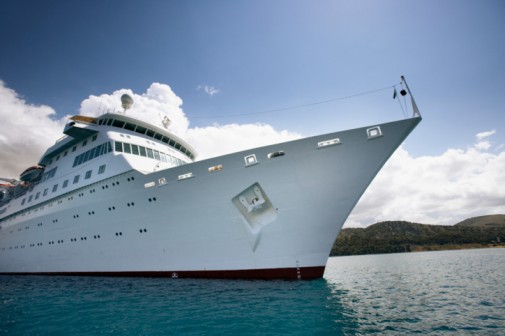 The weather outside is frightful, but a cruise sounds so delightful. Families going on a cruise ship this holiday season expect nothing less than an extravaganza of holiday décor, multicourse meals prepared by professional chefs and the flu?
Earlier this week, the Dawn Princess cruise ship, set sail for Australia, but was detained due to an outbreak of the norovirus. An estimated 200 passengers aboard the Princess Cruise ship, owned and operated by Carnival Corp., were stricken with the gastrointestinal illness.
The norovirus, also called "food poisoning" or "stomach flu", which is the most common cause of an acute gastroenteritis (inflaming of the stomach or intestine).
According to Dr. Arturo Olivera, Jr., gastroenterologist with Advocate Illinois Masonic Medical Center, anyone can be afflicted with the condition.
"Gastroenteritis is an inflammation of the digestive tract, including the stomach and intestines, related to a virus," Dr. Olivera says. "Typically, patients have diarrhea, nausea and vomiting."
He says, it's typically transmitted from an infected person, contaminated food or water, or by touching contaminated surfaces. Examples of ways you can become infected include:
Accidentally getting stool or vomit from infected people in your mouth. This usually happens by eating food or drinking liquids that are contaminated with norovirus.
Touching surfaces or objects contaminated with norovirus then putting your fingers in your mouth.
Having contact with someone who is infected with norovirus (for example, caring for or sharing food or eating utensils with someone with norovirus illness).
In a statement released by Princess Cruises, affected passengers were isolated in their cabins until they were considered no longer contagious. The crew members worked diligently to disinfect surfaces like railings, door handles and elevator buttons. Crew members also encouraged passengers to wash their hands correctly and use sanitizing gels.
The norovirus is very contagious. Anyone can be infected, but young children and older adults are most susceptible to dehydration. If you get the illness, drink plenty of water so that you don't get dehydrated, medical experts say.
The virus spreads very quickly especially in small spaces. During this holiday season, when cruise ships are packed with people, there are some helpful tips that the CDC recommends when traveling.
5 Tips to Prevent Norovirus from Spreading:
Wash your hands often
Rinse fruits and vegetables
Cook shellfish thoroughly
Clean surfaces and wash laundry
When you're sick, don't prepare food or care for others
Dr. Olivera says that there isn't medication that can knock out the bug.
"Unfortunately, there's nothing that can be done for the actual condition. You just have to let it run its course."
Related Posts
Comments
About the Author
health enews staff is a group of experienced writers from our Advocate Aurora Health sites, which also includes freelance or intern writers.