Celebrating the holidays without forfeiting the indulgences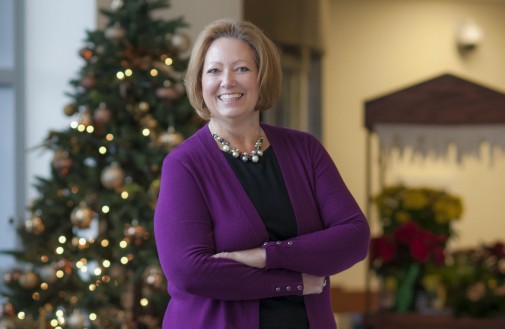 The good news is I am now down 78 pounds so far this year from my highest weight ever. However, over the last month I found myself at a crossroad. I worked through a very difficult decision of staying on a plan that worked so well but no longer fit into my lifestyle. I found myself cheating on the program because of the dietary restrictions. The Advocate Weight Management Program was the most successful program I've ever tried but I was now very tired of the meal replacements and the restrictiveness of the program. For a moment I felt like a failure even thinking of leaving the program-here was yet another program I didn't stay on to completion. Then I looked back on how far I've come this year and everything I've learned about myself and losing weight. I now know I can do this!
So armed with a new confidence, I switched to Weight Watchers. Because of everything I learned at the Advocate Weight Management program like portion control, exercise and behavior modification. I am back on the road to losing consistently again at 1-2 pounds per week without feeling deprived with about 50 more pounds to go. It is so much easier to plan meals and track everything while still maintaining a consistent exercise schedule.  That leads me to the holidays coming up. Sure there will be times it will be difficult to stay on track, but with planning and my new community of friends I've met, and all of your support, I am feeling better than ever.
I am looking at my calendar with all the parties, cookie baking, etc. and planning on how I can still enjoy a glass of wine and food while staying on my plan. I am boldly challenging myself that I can even lose weight during the holidays.
How can I do that without subsisting on carrot sticks? By employing the following tricks I am managing to stay on track:
When invited to parties where I know a meal will be served, I ask the host about the menu. It helps me plan what I eat the rest of the day leading up to it. Planning is the key.
I offer to bring something I know I can eat. For instance, at Thanksgiving I offered to bring a salad or vegetable dish so I at least know the calorie count of it and how much I can eat. That way I can fill up on that and sample the other dishes with very small portions. The second or third bite tastes just as good as the tenth.
Have a glass of wine, but I add a little club soda to it to make it last longer. Did you know one strawberry daiquiri is 450 calories?
Drink extra water to help flush out excess sodium when consuming rich meals. Have you ever noticed how bloated you feel after overeating?
Online shopping is great for the holidays but you miss out on all the walking at the malls–plan an extra 15 minutes of cardio for each present bought online.
I always do a cookie baking day with my family. I was asked what I will do differently this year. My answer was nothing as far as the cookies go. I am not going to sacrifice the taste of the cookies just to make them lower in calories. If I am going to choose to eat a cookie, I want it to be worth every calorie. This year I will be more selective about which cookie, quantity and when I will choose to indulge. For instance, maybe I'll just have a cookie as dessert with dinner rather than mindlessly eating while watching TV.
With more eating during the holidays, I make sure I am doing strength training every other day. It boosts your metabolism (24-48 hours) compared to just doing cardio (24 hours) and it builds muscle which burns fat.
No matter how busy I get, I make sure I eat a good breakfast to curb cravings later on.
A lot of people say to eat a small meal before you go to parties. I don't know if I buy into that one. Maybe eating a low fat Greek yogurt or a protein shake wouldn't be too bad to take the edge off before going to the party. I now feel empowered to choose healthy snacks and certainly sample the others, but limit the higher calorie ones to just one or two. I don't recommend you limit to just eating a veggie tray. You don't want to feel deprived.
Don't let people sabotage your plan to be in control of what you eat. At the holidays people are always trying to get you to taste this or that.
The biggest thing to remember is not to let the guilt of overeating one day send you into an overeating binge. It's only one meal and only one day–get back on track the next day and don't feel guilty about the indulgence. With a little thought I can still enjoy all the foods and celebration the holidays bring. If I do the work now it's less guilt and less time at the gym in January! Thanks again for all the support I've received over the last few months and I wish everyone a healthy and happy holiday and New Year.
Related Posts
Comments
About the Author
Debi Jordan, health enews contributor, is senior account rep for the Advocate Health Care Media Center. She is sharing her weight loss journey.