New screening guidelines for cervical cancer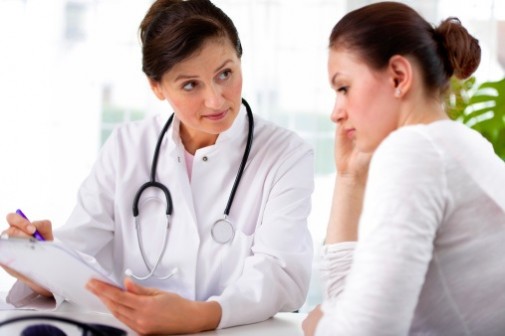 The Pap test has been an invaluable tool to screen for cervical cancer. But is there a more effective alternative? Two leading medical organizations say "yes."
The Society of Gynecologic Oncology (SGO) and the American Society for Colposcopy and Cervical Pathology (ASCCP) issued an Interim Guidance Report that suggests doctors could consider the human papillomavirus (HPV) test the first cervical cancer screening test for women beginning at age 25.
In 2014, The U.S. Food and Drug Administration approved an HPV test as a primary test for cervical cancer screening causing debate as experts wondering if HPV testing should be done with the Pap test or in place of it.
"The group's review of the data indicates HPV testing misses less pre-cancer and cancer than the Pap test alone," said Dr. Warner K. Huh, lead author of the committee's report  in a news release.
They found that for women 25 and older, the HPV test alone is an effective alternative to the Pap test or the Pap test in combination with the HPV test.
"The guidance panel felt that primary HPV screening can be considered as an option for women being screened for cervical cancer," said Huh.
Dr. Eileen Morrison, an obstetrician and gynecologist with Advocate Condell Medical Center in Libertyville, Ill., says the panel's findings are not unexpected.
"There has been talk of primary HPV screening for cervical cancer for quite some time. And the new data is compelling," she says. "I think there is value in adopting these guidelines, but questions still remain about further follow up, particularly after abnormal results."
"Until there are complete guidelines outlining these matters, it is going to cause confusion among practitioners and patients. I anxiously await complete screening, management and treatment guidelines from the American College of Obstetricians and Gynecologists and the American Society for Colposcopy and Cervical Pathology."
Anticipated confusion may be due in part to a controversy within the medical community related to HPV screening. Some health care professionals maintain that the Pap test remains the better option for finding cervical cancer or pre-cancer. They don't support the idea of using the HPV test first because HPV is common, and usually the body's immune system gets rid of the infection on its own. They say testing women first for HPV — something that could resolve on its own without causing any problems — will result in potentially expensive and painful follow-up tests these women don't need.
The current recommendation for cervical cancer screening, according to the U.S. Preventive Service Task Force, is for women age 21 to 65 to get a Pap test every three years, or, for women 30 to 65 who want more time between screenings to get a combination Pap test and HPV test every five years.
The American Cancer Society estimates roughly 13,000 cases of cervical cancer will be diagnosed this year and about 4,100 women will die from the disease. Cervical cancer was once one of the most common causes of cancer death for American women, but death rates dropped dramatically as Pap test use increased.
Related Posts
Comments
About the Author
Kathleen Troher, health enews contributor, is manager of public affairs and marketing at Advocate Good Sheperd Hospital in Barrington. She has more than 20 years of journalism experience, with her primary focus in the newspaper and magazine industry. Kathleen graduated from Columbia College in Chicago, earning her degree in journalism with an emphasis on science writing and broadcasting. She loves to travel with her husband, Ross. They share their home with a sweet Samoyed named Maggie.