Dangers of vitamin D-ficiency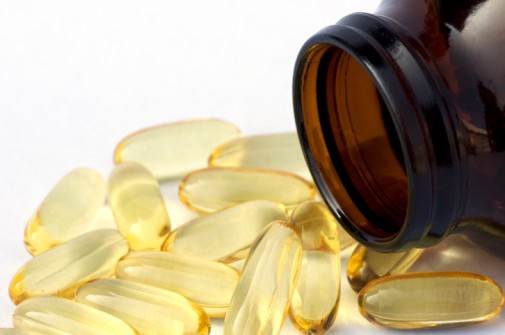 Most often, a routine blood draw has you wondering about your cholesterol levels. But you shouldn't ignore what the test will tell you about another important reading: vitamin D.
Worldwide, vitamin D deficiency is relatively common and easily treatable. In this country, about 8 percent of the population are at risk for vitamin D deficiency. But the consequences of chronic low vitamin D can be serious.
Why?
First—a quick review of vitamin D. Made in the skin with the help of sunlight, vitamin D is crucial to maintaining healthy calcium levels. The amount of sunlight needed to synthesize adequate amounts of vitamin D varies, depending upon the person's age, skin color, sun exposure and underlying medical problems.
As you get older, your skin produces less vitamin D. And people with darker skin need more sun exposure to produce adequate amounts of vitamin D, especially during the winter months.
Without enough vitamin D, children may not absorb enough calcium to help them form strong bones, and adults will struggle to maintain bone strength. Low D levels have been associated with reduced bone density, a mild decrease of the blood calcium level, and increased risk of falls and possible fractures.
While fairly common and easily detectable in a routine blood test, vitamin D deficiency can sneak up on you, without any noticeable symptoms, cautions Dr. Jennifer DeBruler, a physician with Advocate Medical Group. "The problem is that some serious complications are associated with low vitamin D over time, such as rickets and softer bones," she says. "Research shows that low vitamin D levels can tie to incidences of certain types of cancer or even heart disease."
Take heart; if you have sub-par vitamin D levels, a simple daily supplement can help.
"1000 IUs of vitamin D can help to normalize your levels in 2 to 3 months," says Dr. DeBruler. "Many of the foods we eat are natural or have fortified sources of vitamin D, such as fish, eggs and milk. You can also get vitamin D from the sun, but you have to beware of skin cancer. And Chicago winters can be rather dark, so if you do have low levels, a supplement is safe."
So the next time you get a blood test, ask your doctor about your vitamin D levels, and if a supplement is right for you.
Related Posts
Comments
About the Author
health enews staff is a group of experienced writers from our Advocate Aurora Health sites, which also includes freelance or intern writers.