A little prevention goes a long way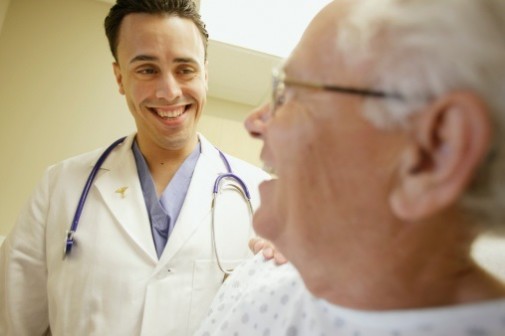 In my career as a doctor, I see many patients whose health problems may have been avoided with a little bit of preventive self-care and maintenance. Paying attention to your health, even when you feel fine, can make staying well easier in the long term.
Regular screening tests and check-ups with a doctor are good ways to take control of your health. These screenings can make it easier to spot problems early, when treatment is often more effective. They might even prevent a problem from developing in the first place.
Which screenings are for you?
Some of the screenings I recommend include tests for:
Cholesterol Starting at age 20, all adults should have their cholesterol tested every five years. High cholesterol is a major risk factor for heart disease.
Blood pressure  Have this checked at least once every two years, starting at age 18. High blood pressure increases risks of heart and kidney disease and stroke.
Diabetes  If your blood pressure is higher than 135/80 or you take medicine for high blood pressure, you should get screened for diabetes. Diabetes can cause problems with your heart, brain, eyes, feet, kidneys, nerves and more.
Colorectal cancer Most adults should have their first exam at age 50. Ask your doctor which of several available tests are right for you. Women should also consider screening tests for breast cancer, cervical cancer and osteoporosis.
Prostate cancer Men should talk to their doctor about the risks and benefits of prostate cancer screening. Also, men who are between ages 65 and 75 and who have ever been smokers should ask about screening for abdominal aortic aneurysm.
Here are a few more tips to better your health and possibly prevent other future health issues.
Protect yourself from potentially life-threatening complications of the flu by getting a yearly flu shot. Also ask your doctor what other vaccinations you might need—such as pneumonia shot if you're 65 or older.
If you tend to be sedentary, move more. Do your best to be active for at least two and a half hours every week. Include activities that raise your breathing and heart rates and also strengthen your muscles.
Know the risks of drinking alcohol. If there's any chance that alcohol may be hurting your health, ask your doctor for help.
Don't smoke. If you've tried unsuccessfully to quit in the past, don't be discouraged. It often takes several attempts to quit for good.
The old saying about "an ounce of prevention" has a lot of truth in it.  To find out which screenings and immunizations are recommended for you, make an appointment to see your doctor.
Related Posts
Comments
About the Author
Dr. Shanmugam is a family medicine physician with Advocate Medical Group at the Advocate BroMenn Outpatient Center in Bloomington.