Can eating healthy foods keep you mentally fit?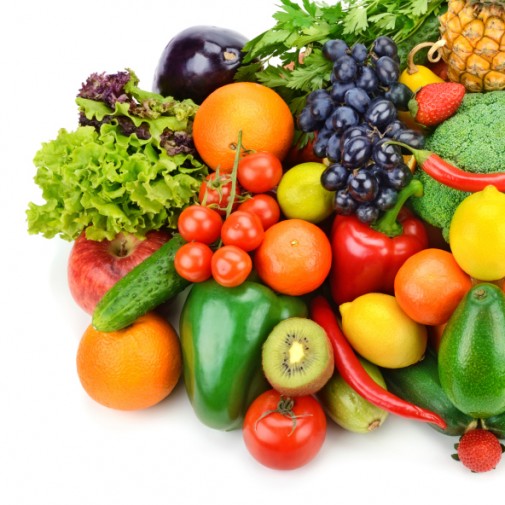 Moms everywhere have encouraged their children to eat their veggies to grow big and strong. Recent study has even shown the amount of fruits and vegetables eaten affects your physical health. As it turns out, that same advice may be good for your mental health, too.
According to a new study out of Great Britain, people who eat more fruits and vegetables a day may be improving their mental well-being. The research, out of the University of Warwick's Medical School, used data from a national health survey in England. According to the findings, high and low mental well-being can be associated with a person's fruit and vegetable intake.
The findings show that 33.5 percent of survey respondents identified as being mentally well ate five or more servings of fruit and vegetables a day, as compared with 6.8 percent who ate less than one portion. And 31.4 percent of those with high mental well-being ate three to four portions. The findings were consistent in both men and women, the researchers report.
"Along with smoking, fruit and vegetable consumption was the health-related behavior most consistently associated with both low and high mental well-being," says Dr. Saverio Stranges, the study's lead author, in a press statement. "These novel findings suggest that fruit and vegetable intake may play a potential role as a driver, not just of physical, but also of mental well-being in the general population."
According to the reasearchers, those with higher mental well-being feel good and function well, exhibiting happiness, self-esteem and resiliance. This mental state affects the physical condition, adding protection from common and serious physical conditions, the researchers note.
"This study is impressive," says Dr. Shastri Swaminathan, psychiatrist with Advocate Illinois Masonic Medical Center in Chicago. "We've always known healthy diets are good for your physical health. This confirms eating healthy foods is good for your mental health, as well."
He says low mental well-being has been linked to mental issues that can also affect you physically, such as depression and anxiety.
Dr. Swaminathan says the exact reason for the fruit and veggie effect on mental health aren't explored in the study, though it could very well have to do with the chemicals stimulated in the brain by the nutrients in the foods themselves. He says the healthy food choices may stimulate neurotransmitters, increasing brain activity, as well as tryptophan, an amino acid that reduces anxiety and promotes relaxation.
He says this news means that people can not only protect their physical health against cancer and heart disease with a good diet, but promote their mental well-being, as well.
"It's clear your mom's recommendation for vegetables and fruits can now be scientifically supported," Dr. Swaminathan says. "We can be happy without a healthy diet and proper nutrition, but it looks like it would be very unlikely."
Related Posts
Comments
About the Author
health enews staff is a group of experienced writers from our Advocate Aurora Health sites, which also includes freelance or intern writers.