Measles vaccination becomes political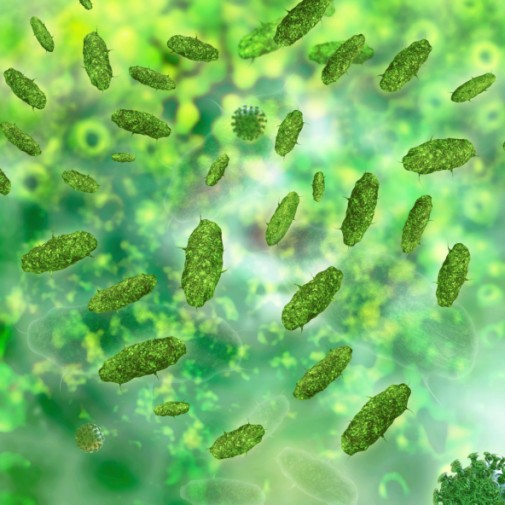 Over the past few days, the controversy on whether or not parents should get their children vaccinated has become a bit more politicized, with both President Barack Obama and New Jersey Governor Chris Christie weighing in on the issue.
The controversy stems from a recent outbreak of measles that has reportedly spread to 102 people in 14 states during the first month of 2015.
"There is every reason to get vaccinated. There aren't reasons to not get vaccinated," the president says in Sunday's interview with Savannah Guthrie of NBC News. ""You should get your children vaccinated."
President Obama says that, though he understands parents may be concerned about the long-term effects of vaccinations, "The science is, you know, pretty indisputable."
These remarks were followed on Monday by Gov. Christie, a possible Republican challenger for the presidency in 2016, who said in a statement that he "believes vaccines are an important public health protection and with a disease like measles there is no question kids should be vaccinated."
A comment earlier in the day caused some controversy when Christie said he understands that "parents need to have some measure of choice in things as well, so that's the balance that the government has to decide."
According to the Centers for Disease Control and Prevention (CDC), a total of 644 measles cases were reported in 2014, the greatest number since the disease was considered eliminated nationally in 2000.
Many believe this recent surge is linked to the choice by some parents to forgo vaccinations due to the belief that they're linked to serious long-term health issues, including autism.
"There have been very, very good studies that show there is no link of childhood vaccinations to autism," says Dr. Lisa Yeh, pediatric clinical psychiatrist at Advocate Illinois Masonic Medical Center in Chicago. "Not getting a vaccination means the possibility of getting exposed to these diseases, like measles, that we had basically eradicated."
The measles virus is airborne and contagious days before symptoms appear. Symptoms include fever, cough, runny nose and rash and can lead to pneumonia and even swelling of the brain.
Dr. Yeh, who treats children diagnosed with autism, says the idea that vaccinations cause autism is traced to a 1998 study that alleged vaccinations could alter a child's immune system. That study has since been proven false and widely rejected in the medical community.
"I believe strongly that children who can be vaccinated, should be vaccinated," she says. "Communities with high rates of non-vaccination, like what's being seen in California, most likely have a pretty high exposure rate that is putting children at risk unnecessarily."
Related Posts
Comments
About the Author
health enews staff is a group of experienced writers from our Advocate Health Care and Aurora Health Care sites, which also includes freelance or intern writers.