3 common risk factors for cervical cancer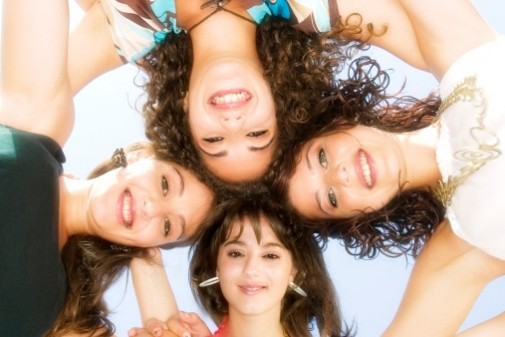 The American Cancer Society (ACS) predicts that nearly 13,000 new cases of cervical cancer will be diagnosed in 2015. Many women do not realize that there are many things that put them at risk. Here are important factors to consider from the ACS.
HPV
The Human Papilloma Virus (HPV) is a group of more than 100 related virus strains. Some strains show no symptoms while others cause warts. HPV is the most common sexually transmitted infection in the US and according to the CDC, almost 80 million Americans have HPV.
Almost all cervical cancers are caused by HPV. It can be spread from one person to another through intimate sexual contact. The good news is that, according to the CDC, for about 90 percent of women, HPV will go away on its own. However, it can also cause cervical cancer.
What can you do?
Receive the HPV vaccine to help prevent an HPV infection from occurring
Limit your number of sexual partners
A condom should be used during sex in order to decrease chance of contact transmission
"Pap tests are important for women's health," says Dr. Morteza Dini, a gynecologic oncologist at Advocate Illinois Masonic Medical Center in Chicago. "HPV is often asymptomatic, so this is the best way to detect HPV at its earliest stages in order to prevent it from developing into an invasive cervical cancer."
Smoking
The American Cancer Society reports that women who smoke are twice as likely to contract cervical cancer as women who do not smoke. The harmful substances found in cigarettes have been found in the cervical tissue of smokers.
"It's so important to realize that smoking affects your entire body, not just your lungs," Dr. Dini says. Researchers believe that certain substances in cigarettes decrease the body's ability to fight off HPV infections and alter the DNA of cervical cells.
What can you do? Stop smoking.
Weak Immune System
Women with HIV or other conditions that weaken the immune system are also put at a much higher risk. Without a strong immune system to fight off the infection, cervical cancer is able develop much faster than it normally would. Drugs that suppress your immune response can also increase your risk.
What can you do? Regular pap tests and HPV tests are recommended. Talk to your doctor if your immune system is compromised and find out how you can best protect yourself from cervical cancer.
"When it comes to cervical cancer, preventive care is key," says Dr. Lori Weinberg, a gynecological oncologist at Advocate Illinois Masonic Medical Center. "Getting tested and discussing your health with your doctor regularly are easy steps toward maintaining your general health."
Related Posts
Comments
About the Author
health enews staff is a group of experienced writers from our Advocate Aurora Health sites, which also includes freelance or intern writers.