Cardiac arrest blindsides 'healthy, active' woman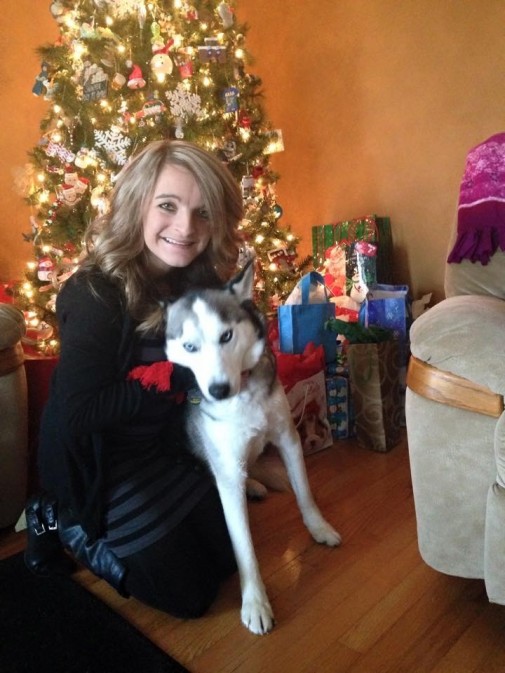 In the blink of an eye, 28-year-old Ashley Cota went from enjoying her life to fighting for it.
Cota was working at a Huntley, Ill., coffee shop in November when her chest started hurting. She had never been diagnosed with a heart condition; however, she suddenly collapsed and went into cardiac arrest. The near-death experience changed her life forever.
"I'm a very healthy, active person, and was even running before this happened," says Cota, a Hampshire, Ill., resident. "This could have happened at any time and I am thankful I worked that day or else I wouldn't be here today."
After paramedics inserted a breathing tube into an unresponsive Cota, she was transported to Elgin, Ill.-based Advocate Sherman Hospital. During her hospitalization, she was stabilized, and staff performed tests to determine the cause of cardiac arrest.
"In a young woman like this with no past medical history, you have to figure out if the problem is an inherited primary arrhythmia that she may be prone to," says Dr. Syed Hasan, a cardiologist on staff at Sherman Hospital. "That was our assumption, and the tests proved that, but it was a little more complex because she has some possible congenital abnormalities, and we weren't sure if they were related or not."
Each year, more than 420,000 cardiac arrests occur in the U.S., according to the American Heart Association. It usually happens instantly, or shortly after symptoms appear in people who may or may not have heart disease.
Tests later revealed a small hole inside her heart, but nothing serious enough that it would have caused cardiac arrest. A cardiac electrophysiology study was also performed, but showed no signs of other arrhythmias.
"At the end of all the testing, we determined she had this cardiac arrest because she is one of these rare people susceptible to it," says Dr. Hasan. "However, everyone should know their risk for heart disease and have basic heart tests if you are at risk."
Having a family history of heart disease is an important risk factor. In Cota's case, her father died of a massive heart attack at the age of 41.
Due to her uncommon circumstances, physicians also placed a defibrillator in Cota's chest to prevent further damage should cardiac arrest happen again.
"It won't prevent it from happening again," Dr. Hasan says, "but it will prevent drastic negative outcomes if it does."
Despite the traumatic event, Cota is living her life one day at time.
"It's a bummer that I don't truly know why this happened, and that drives me crazy," says Cota. "I'm definitely more aware now of what could happen if I don't take care of myself."
Do you know your risk for heart disease? Take our heart risk assessment here. If you are at high risk, see one of Advocate Heart Institute's cardiologists within 24 hours.
Related Posts
Comments
About the Author
health enews staff is a group of experienced writers from our Advocate Health Care and Aurora Health Care sites, which also includes freelance or intern writers.