Your phone may be your best weight loss tool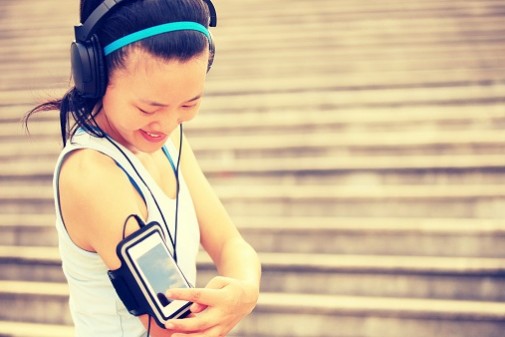 If you have a device or an app that tracks your physical activity, do you wonder if it's accurate? A recent study found that these devices are between 15 to 40 percent off in determining the amount of calories burned by those wearing them. While this may seem like bad news, another study found that there is a more accurate way to track your steps-using a phone app.
Researchers at the University of Pennsylvania recruited healthy adults who agreed to walk on a treadmill while an observer counted their steps using a tally counter. The participants wore six fitness trackers by companies such as FitBit, Jawbone and Nike, carried an iPhone 5s in one pocket that was running three apps: Fitbit, Health Mate, and Moves) and in the other pocket they carried the Samsung Galaxy S4 running the Android app, Moves.
They found that in general the smartphone apps were more accurate than wearable devices. The most accurate devices were the Fitbit Flex, One and Zip. The most unreliable device was the Nike FuelBand, which reported step counts more than 20 percent lower than observed.
"Our findings may help reinforce individuals' trust in using smartphone applications and wearable devices to track health behaviors, which could have important implications for strategies to improve population health," wrote the authors of the study.
"These devices and phone apps are helpful because they motivate people and motivation is the key factor for success" says Dr. Philip Skiba, a sports medicine physician with Advocate Medical Group in Park Ridge, Ill. "They allow you to set goals and see if you reached them. If you are sitting for a long time, the Nike app, for example, tells you to get up and move."
Here are three tips from Dr. Skiba that can help you achieve your daily exercise goals.
Take the stairs instead of the elevator.
Park a little bit further away when you go to the supermarket.
Take a walk at lunch time.
Related Posts
Comments
About the Author
Sonja Vojcic, health enews contributor, is a marketing manager at Advocate Health Care in Downers Grove, Ill. She has several years of international public relations and marketing experience with a Master's degree in Communications from DePaul University. In her free time, Sonja enjoys spending time with her family, travelling, and keeping up with the latest health news and fashion trends.