New therapy targets deadly form of ovarian cancer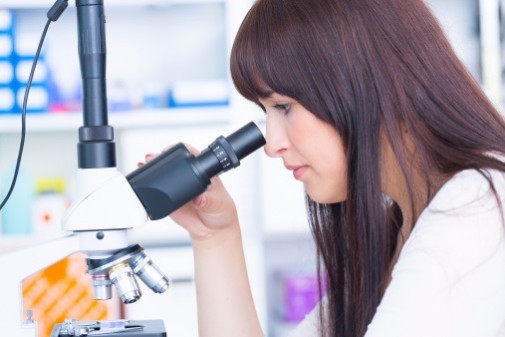 A new targeted therapy for ovarian cancer could become the first of its kind for an aggressive form of the deadly disease.
Researchers at The Wistar Institute explored the relationship between ARID1A, a cellular structure that holds DNA together and is found mutated in more than 50 percent of ovarian clear cell carcinoma cases, and EZH2, an enzyme that promotes compaction of DNA.
Their research, which was published recently by the journal Nature Medicine, found the mutations were sensitive to EZH2 inhibition, causing a regression of ovarian tumors with the mutations, while having minimal effects on the growth of the tumors with normal or unmutated ARID1A in experimental models.
"The study presents a sophisticated process in development to alter another such defect in certain ovarian cancer cells to proliferate," says Dr. C. Yeshwant, an oncologist at Advocate Sherman Hospital in Elgin, Ill. "This may add yet another class of genetically engineered drugs to help cancer specialists treat cancers."
Ovarian clear cell carcinoma affects approximately 5 to 10 percent of American ovarian cancer patients and about 20 percent of patients in Asia, according to The Wistar Institute. Although most ovarian cancer patients initially respond well to chemotherapy, the response rate for those with clear cell carcinoma is typically low, and no effective therapy exists.
"So far, chemotherapy drugs are used to kill cancer cells," Dr. Yeshwant says. "These drugs are not very specific and they also kill many normal cells, causing devastating side effects."
The rapidly evolving field of genomics is enabling scientists to identify defects at the cellular level in the cancer tissue. The defects, in some cases, are responsible for uncontrolled growth of cancer cells.
"We are now able to engineer specific drugs to block or alter signals to cancer cells," Dr. Yeshwant says. "Presently, many monoclonal antibodies are being used successfully in treating common cancers."
The data from Wistar indicated that pharmacological inhibition of EZH2 represents a novel treatment strategy for cancers involving ARID1A mutations.
"One of the significant challenges with the treatment of ovarian cancer is finding a suitable target that effectively halts the progression of the disease in a personalized manner based on one's genetic makeup," Dr. Rugang Zhang, associate professor in Wistar's Gene Expression and Regulation Program and corresponding author of the study, says in a press release. "With this study, we have done just that. For patients with this particular subtype, this newly discovered targeted approach may eventually lead to the first effective targeted therapy they've ever had."
Related Posts
Comments
About the Author
health enews staff is a group of experienced writers from our Advocate Aurora Health sites, which also includes freelance or intern writers.