How much sleep do we really need?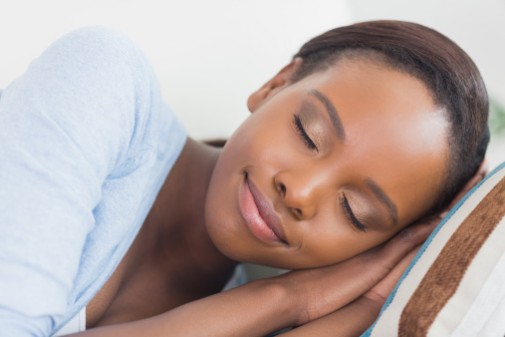 Everyone needs a good night's sleep. But new guidelines say your age may affect how many hours you may really need.
As the National Sleep Foundation celebrates the 25th anniversary of its original sleep study, the organization has updated its guidelines on how much sleep a person needs at each age group. These include:
Newborns (zero to three months) need 14 to 17 hours of sleep per day (previously 12 to 18 hours)
Infants (four to 11 months) need 12 to 15 hours (previously 14 to 15 hours)
Toddlers between one and two years need 11 to 14 hours of sleep every night (previously 12 to 14 hours)
Preschoolers between three and five years should get 10 to 13 hours each night (previously 11 to 13 hours)
School-aged children, six to 13 years old, need nine to 11 hours nightly (previously 10 to 11 hours)
Teens from 14 to 17 years need eight to 10 hours each night (previously 8.5 to 9.5 hours)
Young adults, ages 18-25 need seven to nine hours
Adults aged 26 to 64 still need seven to nine hours
65 and older need seven to eight hours
The new guidelines were developed by a panel of 12 experts who examined the findings of 320 studies and were recently published online in Sleep Health: Journal of the National Sleep Foundation.
"Newborns for sure need more sleep. They tend to not only sleep longer, but they sleep deeper instead of just superficial sleep," says Dr. Naresh K. Upadhyay, a pulmonologist at Advocate Trinity Hospital in Chicago. "As you grow older, the total number of sleep people end up getting is reduced. There are so many commitments in your life that start to take priority and sometimes sleep is sacrificed."
He said regardless of the new guidelines, being at the extreme of both ends of the sleep spectrum remains dangerous.
"You don't want to be the person who sleep less than five hours, and as an adult, you don't need to sleep more than 11 hours either," says Dr. Upadhyay. "Also for people who don't sleep enough, it causes them to eat late at night and could possibly lead to gaining weight. That could bring a host of health issues."
Understanding that sleep is key, the National Sleep Foundation offers these tips for a good night sleep:
Sticking to a standard sleep schedule, even on weekends.
Practicing a relaxing bedtime ritual.
Sleep on comfortable mattress and pillows and stay away from caffeine too late in the day.
Related Posts
Comments
About the Author
health enews staff is a group of experienced writers from our Advocate Aurora Health sites, which also includes freelance or intern writers.