HPV vaccine does not encourage unsafe sex in teens, says study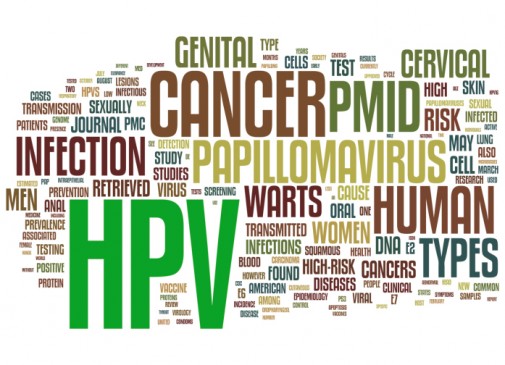 The HPV vaccine has not been without controversy since it started being administered in 2006. But new research should give some parents peace of mind: getting vaccinated does not encourage unsafe sex.
The HPV vaccine is recommended for girls and boys (ages 11 to 12 years old) at their annual check-up with their pediatrician, according to the U.S. Centers for Disease Control and Prevention. The vaccine protects against sexually transmitted infections (STI), causing some parents to worry that their children may think they are giving them the green light to start having sex. Or worse, might make teens feel less vulnerable to STI's and more likely to have unsafe sex.
Researchers from Harvard Medical School looked at data for more than 200,000 female teenagers between the ages of 12 to 18 over a six year period. They split the girls into two groups – those vaccinated against HPV and those not – and looked at their rates of STI's both before and after vaccination. The researchers used STI rates as evidence of the girl's behavior. If the rates of STIs increased over time, researchers would infer the girls had started engaging in more risky sexual behavior.
In the end, the STI rate among girls who received the vaccine did not increase any more the girls who did. This suggests that receiving the HPV vaccine did not encourage riskier behavior.
This study joins others in a growing body of research addressing these issues – and all of them are coming to the same conclusion.
Some physicians hope the study findings encourage parents to vaccinate.
"It's understandable that parents have concerns about giving their children a vaccine for STI's at a young age, but we must get over that discomfort so we can keep our kids safe," says Dr. Judith Savage, a pediatrician at Advocate South Suburban Hospital in Hazel Crest, Ill. "HPV is the most common STI today and the vaccine is safe and very effective at preventing the types of HPV responsible for causing cervical cancer and genital warts. If we can prevent cancer, we absolutely should."
Today, more than a quarter of teens are sexually active by the ages of 15 to 17, which highlights the importance of getting the HPV vaccination as a preteen. The vaccine provides the best protection when given between the ages of 9 and 15.
Even though HPV is common, vaccination is not. Fewer than 40 percent of girls and only 14 percent of boys received the full series of vaccinations in 2013.
"Clearly, we have work to do in educating people about the importance of this vaccine. When talking with worried parents, it is important that doctors listen to their fears and address them openly and honestly." says Dr. Savage.
Related Posts
Comments
About the Author
health enews staff is a group of experienced writers from our Advocate Aurora Health sites, which also includes freelance or intern writers.