Hot flashes could last years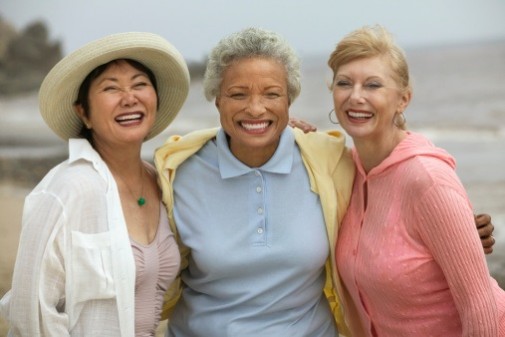 New research suggests that menopausal symptoms such as hot flashes and night sweats may last years longer than previously thought.
More than 50 percent of women will experience the symptoms for more than seven years and the hormonal rollercoaster may continue for 11 years or more, according to a recent study published in JAMA Internal Medicine. The duration of the symptoms varies depending on a woman's race and when her symptoms started.
"There is no way to properly prepare for menopause other than to discuss potential menstrual irregularities and symptoms to monitor," says Dr. Melissa Miller, obstetrician/gynecologist on staff at Advocate Sherman Hospital in Elgin, Ill "Some women have severe menopausal symptoms while others have a very mild course. There's no way to determine what an individual patient will experience."
For the Study of Women's Health Across the Nation, researchers used data of 1,450 women of different races and ethnicities who experienced frequent hot flashes and night sweats while transitioning to menopause from 1996 to 2013.
Researchers determined that for the women with frequent menopausal vasomotor symptoms, the median total duration was 7.4 years. Women who were premenopausal or early perimenopausal when they first reported frequent symptoms had the longest symptom duration at 11.8 years. They also had frequent symptoms after their final menstrual period for about 9.4 years.
Women who were postmenopausal when their symptoms began had the shortest duration of 3.4 years after their final menstrual period.
"I have always quoted approximately seven years for symptoms to abate on average," says Dr. Miller. "I advise women that the onset of perimenopause does in fact occur at different ages and that genetics is a primary determinant."
For example, if a mother or older sibling had natural menopause at 54 years old, then the patient is more likely to be near that age, Dr. Miller says. However, this doesn't apply if a surgical menopause was undertaken.
"I quote an average age of 52 in the U.S.," Dr. Miller says, "but this is different for women who have lived the majority of their lives elsewhere."
African American women had the longest symptom duration at 10.1 years. They were followed by Hispanic women with 8.9 years and non-Hispanic white women with 6.5 years. Japanese and Chinese women reported the shorted duration with median totals of 4.8 and 5.4 years, respectively.
Hot flashes are often described as a sudden sensation of heat in the chest, face and head followed by flushing, perspiration and sometimes chills.
There are a variety of conservative therapies to combat hot flashes, Dr. Miller says. First, dress in layers in order to respond to fluxes in body temperature by adding or removing clothing.
Next, wear lightweight breathable fabric such as cotton and linen, which allows heat to escape the body more easily and allows airflow in.
Finally, there are also hormonal and non-hormonal prescription medications.
"Each comes with its own risks and benefits, which should be discussed with your health care provider prior to initiating therapy," Dr. Miller says. "There is no particular advice except to increase Vitamin D and calcium intake for bone health. Patients need to be cognizant of their symptoms, the timing, and relationship to one another and seek medical advice when the presence of these symptoms is starting to affect the quality of life."
Related Posts
Comments
About the Author
health enews staff is a group of experienced writers from our Advocate Health Care and Aurora Health Care sites, which also includes freelance or intern writers.