Why this year's flu shot is coming up short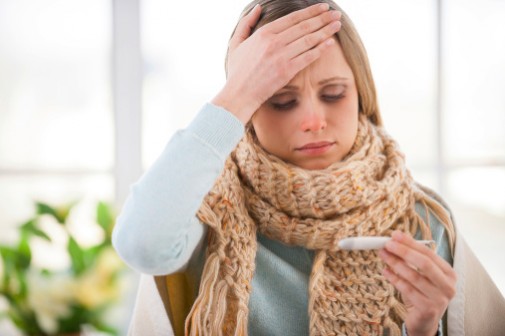 According to an announcement by the U.S. Centers for Disease Control and Prevention (CDC), this year's influenza vaccine is even less effective against the currently circulating strains of the virus than anticipated.
According to the CDC, the current flu vaccination is only about 18 percent effective against this season's dominant strain, H3N2. Previous reports had estimated the effectiveness at about 23 percent. For children ages 2 to 8, the vaccine is only about 15 percent effective.
Twenty-six states are now reporting high levels of the flu, including Wisconsin, Indiana, Missouri and Minnesota. Illinois remains among those states that have been less affected.
But doctors say you should still get the shot.
"Even though this may be discouraging information for many, those who haven't yet been vaccinated should still do so," says Dr. Clifton Clarke, a pulmonologist at Advocate Illinois Masonic Medical Center in Chicago. "Vaccination is still the best way to protect yourself from getting sick. There are many strains of the virus against which the current vaccine is nearly fully effective."
This year's vaccine is mismatched to the strain of the flu which is infecting people, as a result, it is not as effect.
"Experts must pick which viruses to include in the vaccine many months in advance in order for vaccine to be produced and delivered on time," said CDC officials.  "And flu viruses change constantly; they can change from one season to the next or they can even change within the course of one flu season. Because of these factors, there is always the possibility of a less than optimal match between circulating viruses and the viruses in the vaccine."
According to the CDC, the average flu season lasts about 13 weeks, peaking between December and February. However, because this season started relatively early, it is anticipated to last a little longer, stretching into April or May.
The H3N2 flu virus continues to affect seniors, with nearly 60 percent of flu-associated hospitalizations among people 65 years and older. An estimated 92,000 people 65 and older have been hospitalized in the U.S. so far this season.
Those who suspect they have come down with the flu should rest, get plenty of fluids and check with their doctor about the possibility of a prescription antiviral medication, which can shorten the time of the illness for many.
Dr. Clarke says that, even if those who have been vaccinated do get sick, they may experience a milder form of the illness.
And, to further protect yourself, he says to avoid close contact with those you know are ill, encourage others to stay home from work or school if sick and wash your hands properly.
Related Posts
Comments
About the Author
health enews staff is a group of experienced writers from our Advocate Aurora Health sites, which also includes freelance or intern writers.