Increased risk of measles for kids with cancer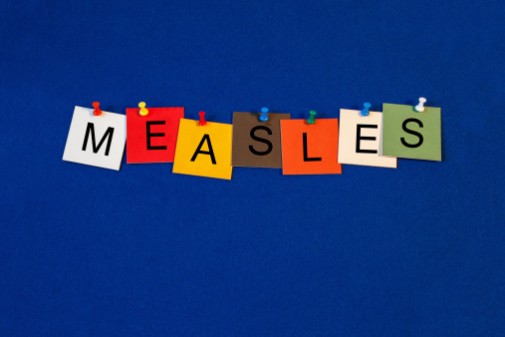 Parents of children who are undergoing or just completed cancer treatments are especially concerned about the recent increase in the highly contagious and potentially deadly red measles.
"Within the first year of completing chemotherapy, the risk of catching measles is much higher for pediatric cancer survivors whose immune systems have been weakened," says Dr. Jason Canner, a pediatric hematology/oncology specialist at Advocate Children's Hospital in Oak Lawn, Ill.
He emphasizes that, even if a child received both MMR (measles, mumps and rubella) doses before being diagnosed with cancer, the possibility exists that chemotherapy will prevent  the patient's immune system from recognizing the protective effects of the vaccination, thereby decreasing the child's previous immunity.
Measles causes a rash to spread across the body and is usually preceded by symptoms that include a cough, runny nose and conjunctivitis, according to the Centers for Disease, Control and Prevention. The infection is preventable with  MMR vaccine, which is typically administered in two doses, first when the child is near 12 months of age and then again at about four years to six years of age.
"Unfortunately, children who are diagnosed with and treated for cancer between 1 year and 5 years of age are not able to receive both doses of the MMR vaccine, making  them more vulnerable to catching measles," says Dr. Canner.
With this added concern for parents, how can a child stay protected after undergoing cancer treatment?
"Six months to 12 months after chemotherapy, children can resume their vaccination schedule or receive a booster depending on their age and immune system recovery," says Dr. Canner. He also stresses that everyone in the family of a cancer patient or survivor should absolutely get vaccinated for measles, if they have not done so already, and get a flu shot as well to reduce the risk of compromising the child's health.
Related Posts
Comments
About the Author
Julie Nakis, health enews contributor, is manager of public affairs at Advocate Children's Hospital. She earned her BA in communications from the University of Iowa – Go Hawkeyes! In her free time, she enjoys spending time with friends and family, exploring the city and cheering on the Chicago Cubs and Blackhawks.