8 ways to treat uterine fibroids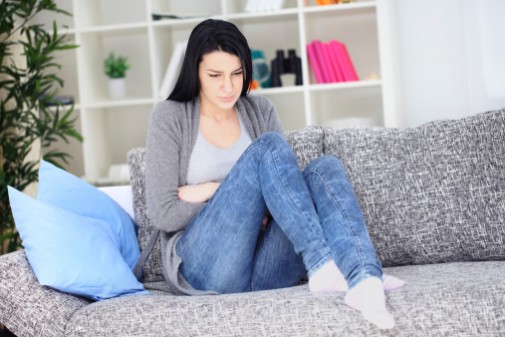 Uterine fibroids are more common than you might think—seven in 10 women will develop them during their lifetime and 80 percent of black women develop uterine fibroids before the age of 50, according to the National Institute of Health (NIH).
Uterine fibroids are noncancerous growth of the uterus. The size and shape can vary greatly; however, larger more invasive fibroids may cause discomfort for women, according to the American College of Obstetricians and Gynecologists.
Common symptoms of fibroids include:
Severe vaginal bleeding
Sharp pelvic or lower back pain
Pain during sex
Difficulty emptying bladder
An enlarged uterus or abdomen.
"Women who have little to no pain from their uterine fibroids can live without treatment," says Dr. Abraham Shashoua, a urogynocologist at Advocate Illinois Masonic Medical Center in Chicago. "In that case, the woman should occasionally go in for checkups, along with annual pelvic exams, just to watch the fibroid for serious changes."
However, some women do require treatment. For these women, there is good news as they have many options.
"There have been many advances in fibroid treatment over the years, and in general, women no longer have to live with painful fibroid symptoms," says Dr. Shashoua. "However, there is no one-size-fits-all approach to uterine fibroid treatment, so it's important to have an in-depth conversation with your doctor about all the risks and benefits and determine which treatment is best for you."
Here is a quick list of some of the most common treatment options to consider if your fibroids are causing pain and discomfort.
Medications
"Medications are used primarily to reduce the heavy bleeding and pain that fibroids often cause," says Dr. Shashoua. "They are not reliable when used to permanently reduce the size of fibroids."
1) Gonadotropin-releasing hormone agonists: These medications treat fibroids by blocking the production of the hormones estrogen and progesterone. As a result, menstruation stops and fibroids decrease in size. Often, these are only used temporarily because of their many side effects.
2) Progestin-releasing intrauterine device (IUD): This device is an option for women with fibroids that do not distort the uterus. This option only provides symptom relief for heavy bleeding and does not shrink fibroids.
3) Birth control pills: This method is used to control and limit heavy bleeding and pain.
Traditional surgical procedures
"Surgical procedures are regularly used when a woman has multiple fibroids, very large fibroids or very deep fibroids," says Dr. Shashoua.
4) Abdominal myomectomy: "The main benefit of this surgery is that the doctor is able to remove fibroids while keeping the uterus intact," says Dr. Shashoua. Although fibroids will not regrow, new fibroids may develop after the procedure.
5) Hysterectomy: This surgery involves the removal of the uterus, permanently removing any uterine fibroids. This procedure is usually done when all other treatment options have failed, as it makes a woman unable to bear children.
Minimally invasive and noninvasive procedures
"These procedures involve little to no scarring and women are usually able to go home the same day as their procedure," says Dr. Shashoua.
6) Radiofrequency ablation: This is a newer treatment that uses heat to destroy fibroid tissue without harming surrounding normal uterine tissue.
"Two tiny incisions are made, one in the belly button for a thin telescope flashlight and one in the skin over the uterus for the radiofrequency tool," says Dr. Shashoua. "The chances of experiencing the return of symptoms from fibroids is very low."
7) Endometrial ablation: This procedure is used to control heavy bleeding and treat very small fibroids. A specialized instrument is inserted into your uterus which destroys the lining of your uterus in a variety of ways.
8) Uterine artery embolization: Very small particles called embolic agents are injected into the arteries supplying blood to the uterus. These particles, about the size of a grain of sand, cut off blood flow to the fibroids causing them to shrink and die.
Related Posts
Comments
About the Author
health enews staff is a group of experienced writers from our Advocate Health Care and Aurora Health Care sites, which also includes freelance or intern writers.