One man's heart attack offers important lessons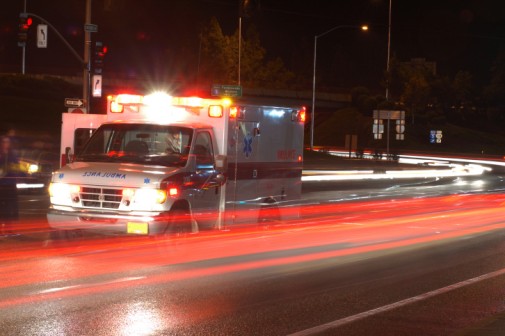 Bob Szymanski, 65-years-old, was having a week much like any other. He traveled for work during the week and returned home on Friday. On Saturday, he mowed the lawn and later went out for dinner and a movie with his wife Barbara. Part-way through the film, Barbara sensed that he had fallen asleep.
"He made a sound like he was snoring, so I bumped him, but he didn't wake up. That's when I realized it was a gasp," recalls Barbara.
She immediately asked a theater employee to call 911, and then called out to the others around her, "Is there a doctor or nurse in the house?"
It had been about 10 years since Szymanski had been to the doctor, but that all changed in a matter of moments.
Within minutes, the movie had stopped, the lights were on and paramedics were on the scene. The EMTs strapped him to the gurney and they were off. Szymanski had to be resuscitated and was taken straight to the cardiac catheterization lab (CCL) at Advocate Lutheran General Hospital in Park Ridge, Ill., where doctors found 100 percent blockage of his main artery, as well as a 90 percent blockage of both the bottom and side arteries of his heart.
Dr. Bruce Greenspahn, a cardiologist with Advocate Heart Institute at Lutheran General Hospital, sheds light on the treatment.
"To provide the best possible outcome, we had to use aggressive measures," says Dr. Geenspahn. "One of those measures was an innovative approach in which we cool the patient's body to 92 degrees to preserve brain function."
Szymanski spent eight and a half hours in the CCL where he had two stents placed in his heart while he was hooked up to a device which provided both heart and lung support.
Following this major heart attack, he slipped into a coma and his liver, kidneys and lungs were also failed due to the shock to his system. For the next seven days, Szymanski was in and out of a coma and on kidney dialysis.
These life-changing events were not only frightening but they proved to be challenging over the long term, requiring much more support and rehabilitation than relatives would be able to provide on their own.
The doctors and staff at Advocate Heart Institute have been able to step in and offer assistance. Szymanski credits the processes that are in place at Advocate Heart Institute for his timely rescue, quality treatment and access to a sound recovery plan.
Szymanski now watches his diet and urges those around him to stay on top of routine health screenings. While he admits that it's been a long road, and he is still on a path to recovery, he is grateful for the support he received. In the seven months since the incident, he has recovered the function of his kidney, liver and brain, and is back to enjoying his life.
Related Posts
Comments
About the Author
Mickey Ramirez, health enews contributor, is the director of Brand Services. He enjoys kimchi, honesty and a room with a view. He claims to not be a writer, but he occasionally learns information that is just too important to keep to himself.