Inspired to run the Shamrock Shuffle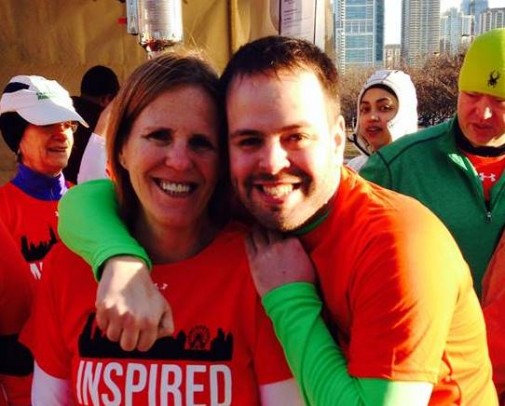 I think it is safe to say that the Shamrock Shuffle is considered the start of the Chicago race season each year. For the past three years, for my friends and family, this event means so much more.  This race has become an annual celebration and a reconfirmation of my commitment to living a heart-healthy life.
After I had my heart attack in December 2012, I had decided pretty early that I was going to change my life. Through the support I received from my family, friends and the staff at Advocate Illinois Masonic Medical Center's Cardiac Rehab Program in Chicago, I was able to easily understand what those changes needed to be.
In all honesty, I still struggle. I still have days that I miss the guy I used to be. Then I remember that the guy I used to be was dying and the guy that I have become is full of life. I am still so incredibly thankful for all the people who helped give me a second chance at life.
This year I am not looking to set any records, I am not trying to win any races or to win any medals. I am going to run the race with my mom. We are going to cross the finish line together. We will be greeted by my sister, brother-in-law, some of my nieces and nephews and some great friends.
It is an honor for me to run as part of Team Advocate. I hope I am able to inspire others to get up and get moving. For all of you who are running this year, I wish you the best of luck and remember you have already won.
Related Posts
Comments
About the Author
A 33-year-old Chicago man shares how he is preparing to run the Chicago Marathon after surviving a heart attack last year.