Household mold increases risk of childhood asthma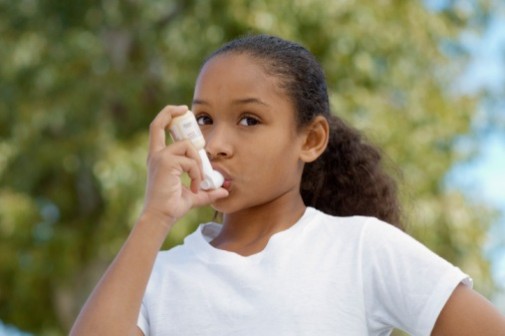 A new study shows that babies who live in homes with moisture-damage or mold in their bedroom, living room or kitchen are at increased risk of developing asthma in early childhood.
Researchers at the National Institute for Health and Welfare in Finland used data from home inspection reports starting when the babies were five months old, then followed up with the families until the children turned 6 years old. Although all children were more likely to develop asthma when there was mold or moisture-damage in the main areas of the home, children with other risk factors, including a family history of asthma, or other conditions such as allergies or eczema, were at an even greater risk.
"Asthma is a serious condition, but fortunately there are things we can do to try to prevent it. As this study shows, maintaining a healthy living environment is a good start," says Dr. Pankaj Jain, pulmonologist on staff at Advocate South Suburban Hospital in Hazel Crest, Ill. "All families should take care to prevent mold and moisture-damage in their homes to protect everyone's health, but especially those at increased risk for respiratory illnesses."
Asthma is a leading chronic illness in the U.S. today, affecting as many as 7 million children. It is also the reason for 2 million visits to emergency rooms every year.
Dr. Jain says it's important to remember that mold isn't always easy to detect. Professional help may be needed to ascertain how extensive the problem is, as it may be growing behind drywall or other parts of the home, especially after flooding in a basement or crawl space.
Asthma diagnoses have grown steadily in recent years and while experts do not know exactly why, they have identified risk factors, including genetics, lifestyle and environmental factors. Genetics, like having parents or other close family members with asthma cannot be changed, but many lifestyle and environmental factors can be changed, such as exposure to mold and allergens.
Common asthma triggers include secondhand smoke, exposure to pollutants, air temperature, stress and exercise.
"Watching your child suffer through an asthma attack is very scary," says Dr. Jain. "We should do everything we can to keep our children well – starting with providing a safe and healthy home."
The Environmental Protection Agency offers some practical advice for preventing mold, including:
If mold is a problem in your home, you need to clean up the mold and eliminate sources of moisture.
If you see mold on hard surfaces, clean it up with soap and water. Let the area dry completely.
Use exhaust fans or open a window in the bathroom and kitchen when showering, cooking or washing dishes.
Fix water leaks as soon as possible to keep mold from growing.
Dry damp or wet things completely within one to two days to keep mold from growing.
Maintain low indoor humidity, ideally between 30 and 50 percent relative humidity. Humidity levels can be measured by hygrometers, which are available at local hardware stores.
Related Posts
Comments
About the Author
health enews staff is a group of experienced writers from our Advocate Aurora Health sites, which also includes freelance or intern writers.