Highly processed foods fill most grocery carts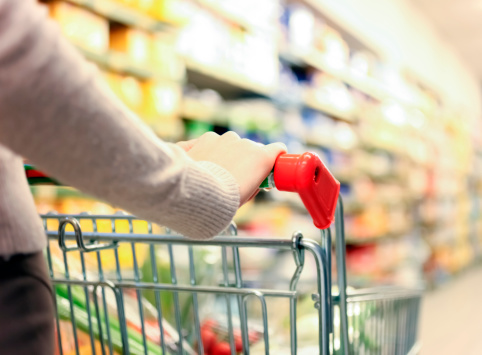 Most people know that canned soups, potato chips, cookies, frozen dinners and pop aren't healthy food choices, but that doesn't seem to stop them from buying them.
During a 12-year analysis of grocery purchases, researchers at the University of North Carolina found that 60 percent of the calories in food purchases came from highly processed foods such as soda, cookies, chips, white bread, candy and prepared meals. In the final year of the analysis, 80 percent of calories purchased were ready-to-eat items like candy or ready-to-heat foods such as frozen dinners.
"Overall, we found that not only are highly processed foods a dominant, stable part of U.S. purchasing patterns, but also that the highly processed foods that households are purchasing are higher in fat, sugar, and salt, on average, compared to the less-processed foods that they buy," says Jennifer M. Poti, PhD, lead study researcher, in a press release.
According to Rosemary Mueller, a registered dietitian with Advocate Medical Group – Weight Management, processed food is food that is altered to have an extended shelf life.
"Unfortunately, most of the ingredients used to accomplish this are pretty unhealthy if eaten in large amounts, such as sodium, hydrogenated fats and sugar," she says. "Other additives are used to enhance flavor, add appealing color, change the texture of food, and add vitamins and minerals to foods that do not normally contain them, such as enriched bread or calcium-fortified orange juice."
For those looking to replace frozen and ready-to-eat foods with healthy alternatives that cook quickly, Mueller recommends making a stir-fry and cooking from scratch on the weekend. These meals can be portioned out as single meals for work. Home-cooked meals can be made with less fat, salt and sugar than store bought varieties.
When purchasing processed foods, avoid completely or limit foods that contain nitrates, high levels of sodium, unnecessary sugar and saturated or trans-saturated fats, says Mueller.
She recommends the following healthier choices – frozen orange juice, skinless chicken breast, raisin bran, whole wheat pizza shells, sundried tomatoes, frozen vegetables in steamer bags, crushed pineapple packed in juice, no sugar added applesauce, lean turkey sausage, whole wheat bread, veggie burgers, and peanut butter.
Related Posts
Comments
About the Author
health enews staff is a group of experienced writers from our Advocate Aurora Health sites, which also includes freelance or intern writers.