Duck Dynasty star empowers girls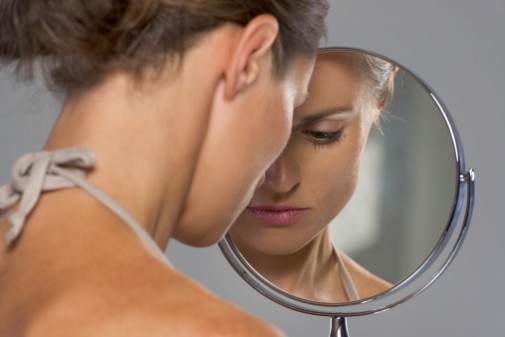 The fight against negative body image just got a new champ in "Duck Dynasty" star Sadie Robertson, and a physician in the Chicago area is cheering the teen's message.
The 17-year-old reality TV celebrity recorded a YouTube video recently where she talked about her personal insecurities. Admitting she has struggled with self-confidence. She urged fans to "live original" and stop allowing comparisons with others to trigger self-criticism.
"A healthy body image comes from self-confidence and self-worth, which are developed by a sense of accomplishment in artistic, athletic, scholastic or other abilities," says Dr. Anna Craioveanu, an Advocate Medical Group physician who practices family medicine at Advocate Condell Medical Center in Libertyville, Ill.
On April 6 Robertson spoke with Robin Roberts on "Good Morning America," drawing even more viewers to her video, which has gone viral, racking up more than 2 million views.
Craioveanu says this is an opportunity for parents to talk to their teens about body image.
"It is important that parents support their children in order for them to develop these abilities," she says. "The line is crossed when pursuing these goals becomes detrimental to one's personal health or relationships."
The support for Robertson and her positive message coincides with an onslaught of other public attention focused on body image.
E! News host Giuliana Rancic discussed her recent weight loss and said she does not have an eating disorder. Rather, she said, she's lost weight due to cancer medication she's been taking since her double mastectomy three years ago.
The TV appearances by Rancic and Robertson come just as lawmakers in France are considering cracking down on ultra-thin models and those who hire them.
According to The New York Times, the lower house of parliament in France approved a measure on April 3 that would ban excessively skinny models and impose fines and possibly even jail time for modeling agencies and fashion houses that hire them.
If the law is approved, models would be banned from working if their body mass index is too low and considered unhealthy.
Other parts of the law would include a provision that would make it illegal to encourage anorexia on the Internet, and photos that have been retouched digitally to make woman appear thinner would have to be labeled retouched.
According to the National Institute of Mental Health, eating disorders such as anorexia frequently appear during teen years or young adulthood. Eating disorders, which include anorexia, bulimia and binge eating, affect both genders, although rates among women and girls are more likely among men and boys.
Treatment options for those diagnosed with an eating disorder include:
Individual, group or family psychotherapy
Medical care and monitoring
Medications (antidepressants)
Related Posts
Comments
About the Author
Kathleen Troher, health enews contributor, is manager of public affairs and marketing at Advocate Good Sheperd Hospital in Barrington. She has more than 20 years of journalism experience, with her primary focus in the newspaper and magazine industry. Kathleen graduated from Columbia College in Chicago, earning her degree in journalism with an emphasis on science writing and broadcasting. She loves to travel with her husband, Ross. They share their home with a sweet Samoyed named Maggie.