Long-term acid reflux could lead to cancer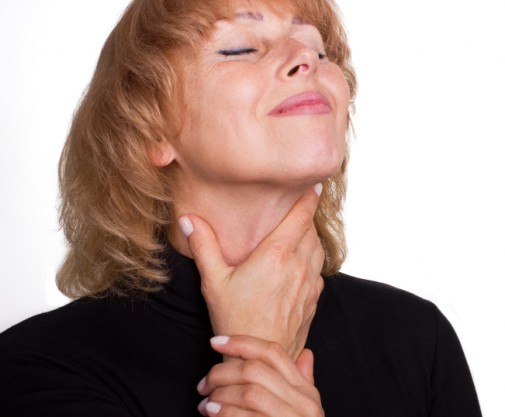 For 15 years, Art Milbrandt treated his gastroesophageal reflux disease with Tums, Prilosec and other medications.
Milbrandt thought he had it under control because he didn't feel the familiar burning sensation in his esophagus.  However, a few years ago he began to have difficulty swallowing and learned he had esophageal adenocarcinoma, a cancer caused by acid continually burning the esophagus.
Milbrandt, like so many others who take anti-acid medications, wasn't aware he had only been treating the irritation caused by acid reflux and not monitoring the damage to the esophagus.  As a result, his esophagus was constantly trying to heal itself only to be burned again by the acid.
This led to a precancerous condition known as Barrett's esophagus, where the cells of the esophagus change because of the damage done by the acid. He never knew he had Barrett's esophagus, a condition which affects 3.3 million adults, until this precancerous condition had progressed to full-blown cancer.
"If Art had been aware earlier about the risks posed by acid reflux, he could have avoided the cancer," says Dr. Kenneth Chi, medical director of the GI Lab at the Digestive Health Institute and gastroenterologist at Advocate Lutheran General Hospital in Park Ridge, Ill. "Unfortunately, like most people whom I diagnose with esophageal cancer, they have no idea they are at risk until they are having trouble swallowing, which is often too late."
In Milbrandt's case, had Barrett's esophagus had been diagnosed sooner, regular esophageal endoscopies could have been performed to monitor the condition of the lining of the esophagus. If precancerous cells were discovered, a variety of nonsurgical treatment options to remove the cells could have been performed, Dr. Chi says.
Instead, he required an intensive treatment plan for his cancer that included chemotherapy, radiation and surgery to remove the bottom two-thirds of his esophagus and part of his stomach, leaving his stomach in his chest.
Milbrandt has been called a miracle patient by the physicians who treated him.  He is one of the lucky survivors of adenocarcinoma, which has a five-year survival rate of just 17 percent.
"I thought I was treating my acid reflux," says Milbrant. "Little did I know that acid reflux could actually cause cancer, and I want others to be aware of that fact."
Related Posts
Comments
About the Author
health enews staff is a group of experienced writers from our Advocate Health Care and Aurora Health Care sites, which also includes freelance or intern writers.