How to workout at work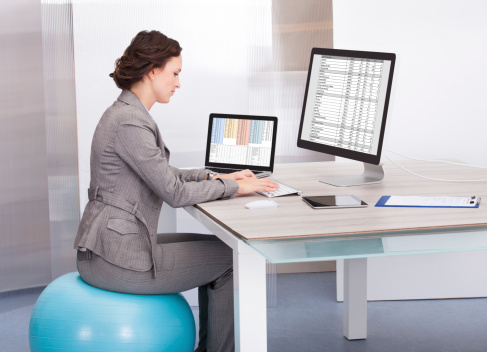 We all know that we need to exercise more, cut back on sweets or make other changes for a healthier life, but knowing and doing are two different things.
Over the last two years, respected researchers in the U.S. and Canada have published a number of studies showing that people who exercise regularly and maintain a healthy weight, but sit for a large part of the day, have increased risks for cardiovascular disease, diabetes, depression, and colon and breast cancers. In fact, one study of 17,000 people found that the more hours people sat in a day, the shorter their lifespan.
Not all of us can have a job where we move around constantly, so here are six ways you can move more:
Take frequent positon changes – standing and stretching regularly
Walk in place on conference calls
Perform resistance band exercises at your desk
Use resources such as smartphone apps or even telephonic health coaches
Employers can create indoor walking paths and encourage "stair-walking" breaks
Make it a consistent goal to spend no more than one or two hours sitting in the same position or space. To help achieve this goal, set a reminder on your phone
Try to take 10,000 steps per day between walking to your building and walking inside of your building.
Related Posts
Comments
About the Author
Dr. Prentiss Taylor is a Preventive Medicine and Internal Medicine physician with Advocate Medical Group. He is the medical director of the Advocate At Work division that advises many area companies on improving their employee health services using onsite clinicians as well as telephonic health coaches.