Celebrating 70 by walking a half marathon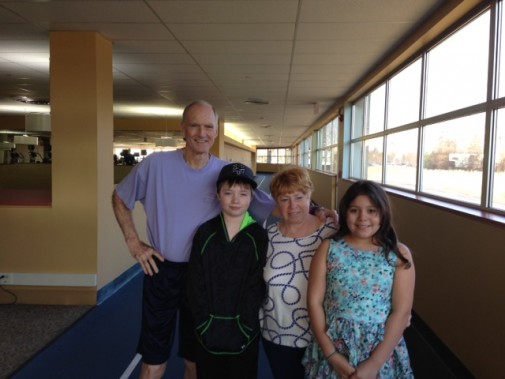 On May 12, I will turn 70 years old. I am very thankful to be able to celebrate this milestone, as my journey has not been without trial.
I am a 12-year pancreatic cancer survivor. Such a cancer diagnosis is a death sentence for most, but I beat the odds buoyed by the strength of my family, friends and faith. I have also overcome two knee replacements, a hip replacement, a diabetes diagnosis and a heart valve replacement.
Regardless of the health challenges I have experienced, I have learned that life may not be the same as it was before but it can still be good. I feel it is so important to get back to normal—or to define your "new" normal—as soon as possible after treatment. While overcoming these ailments, a positive attitude and exercise have been a means to recovery.
I received amazing rehabilitation care at Advocate Condell Medical Center's Centre Club in Libertyville, Ill. It also provided the healing atmosphere that I needed. At the club, I do light weight training, I swim, I walk and I also provide inspiration for other members who are fighting their own battles. I take that responsibility very seriously.
In thinking about my approaching 70th birthday, I decided that I would like to recognize the importance of exercise, in resuming a somewhat-normal life after catastrophic illness. To mark the occasion, I will walk a half-marathon at the Centre Club on May 7 during what I'm calling "Strat-a-thon"—an event to raise awareness and funds for Advocate Condell's cancer care services and recognition for the facilities at Centre Club.
Learn more about the "Strat-a-thon" here.
Related Posts
Comments
About the Author
Strat Barrettsmith is a proud grandparent and a long-time member of the Condell Centre Club – the fitness facility that he attributes to his strong health 12 years post-pancreatic cancer diagnosis.