Movement helps kids with ADHD learn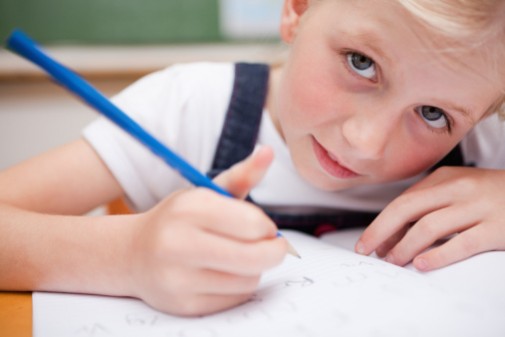 A new study published in the Journal of Abnormal Child Psychology shows that children with ADHD need to squirm to learn.
The study focused on 52 boys (8 to 12 years old), 29 previously diagnosed with attention-deficit/hyperactivity disorder and 23 with no clinical disorders and normal development. The foot-tapping, leg-swinging and chair-scooting movements of children with ADHD proved vital to how they remembered information and managed complex cognitive tasks.
"The typical interventions target reducing hyperactivity. It's exactly the opposite of what we should be doing for a majority of children with ADHD," said Mark Rapport, study author from the University of Central Florida, in a news release. "The message isn't, 'Let them run around the room,' but you need to be able to facilitate their movements so they can maintain the level of alertness necessary for cognitive activities."
Each child was shown a series of jumbled numbers and a letter that flashed onto a computer screen. Shortly after, the child was asked to put the numbers in order followed by the letter. During the test, a high-speed camera recorded the children, and observers recorded their every movement and evaluated their attention to the task.
Researchers found that the hyperactivity was only apparent when they needed to use their memory.
"What we've found is that when they're moving the most, the majority of them perform better," Rapport said. "They have to move to maintain alertness."
The study also found that children without ADHD moved during the cognitive tests, which resulted in their test results being worse.
Understanding why kids fidget helps pediatricians better understand their behavior and how they can better serve the needs of the child.
"What was once thought to be an uninvited behavior, squirming may actually benefit the teacher by knowing that the child is more engaged in homework and tasks," says Dr. Adam Ebreo, pediatrician with Advocate Medical Group.
More than 11 percent of children 4 to 17 years old have received a diagnosis of ADHD from a health care provider, according to the Centers for Disease Control and Prevention.
Related Posts
Comments
About the Author
health enews staff is a group of experienced writers from our Advocate Aurora Health sites, which also includes freelance or intern writers.