8 menopause myths debunked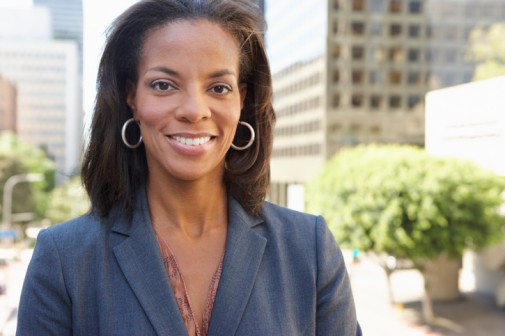 Hot flashes, night sweats, moodiness and weight gain – these are all symptoms of menopause that occur in a woman's life signifying the next chapter. Unfortunately, the natural process has received a bad rap with several misconceptions floating around. Learn from expert physicians about what is fact and what is fiction when it comes to menopause.
Myth # 1: Menopause makes you fat
Despite speculation that menopause causes weight gain, there is no solid evidence to back that up, according to Women to Women. Although hormonal changes have caused women to gain weight in their waist, hips and thighs, the weight can be controlled. A balanced-diet and daily exercise can help maintain your weight.
Myth # 2: All women start menopause at age 50
The average age is 51 years old. Even though this is true, women can get menopause at an earlier age. According to The Northern American Menopause Society, premature menopause occurs at age 40 or younger. This occurs in about 1 percent of the women in the United States.
Myth #3: All women experience unpleasant menopause symptoms
"Some women have severe menopausal symptoms while others have a very mild course. There's no way to determine what an individual patient will experience," says Dr. Melissa Miller, obstetrician/gynecologist on staff at Advocate Sherman Hospital in Elgin, Ill.
Menopause symptoms can include hot flashes, night sweats and mood swings, but every women's experience is different.
Myth #4: Menopause is only a physical change
Hormonal changes increase during the transition between premenopause to menopause, according to the National Institute of Mental Health. While some women may transition into menopause without any problems with mood, others experience an increased risk for depression. Stressful life events can also trigger depression during this time.
Myth #5: Menopause causes urinary incontinence (UI)
UI affects approximately 44 to 57 percent of women between the ages of 40 to 60 years old, according to the American College of Physicians. IU does not cause menopause.
Myth #6: Menopause kills your sex drive
Decreased estrogen levels can cause physical changes like vaginal dryness, which can make sex painful causing women to avoid it all together. But menopause does not change your sexual desire reports the The Northern American Menopause Society.
Myth #7: Most women need to take hormone replacement therapy after menopause
It's important to remember that women have choices when it comes to their body and their health. Women should consider their options before deciding to take hormone replacement therapy due to the potential increase in risk of heart attack, stroke, and breast cancer.
"Taking combination estrogen and progesterone for ten or more years increases risk," says Dr. Heidi Memmel, breast surgeon with Advocate Medical Group in Park Ridge, Ill.
Myth #8: The older you are when you get your period, the older you'll be when you go through menopause
Although menarche and menopause are two important moments in a women's life, the age when a women gets her first period doesn't predict when a women will enter menopause. It's very difficult to predict says health experts. According to the National Institute of Aging, women should consider the following questions:
What was your mother's age at menopause? When she began the change is a good indicator of when you'll stop, too.
Do you smoke? Smoking may lead to earlier menopause.
Do you drink daily? Drinking alcohol may cause a later start in menopause.
Have you been pregnant? Studies show that more pregnancies cause later menopause.
Related Posts
Comments
About the Author
health enews staff is a group of experienced writers from our Advocate Aurora Health sites, which also includes freelance or intern writers.