Kissing a beard could be like kissing a toilet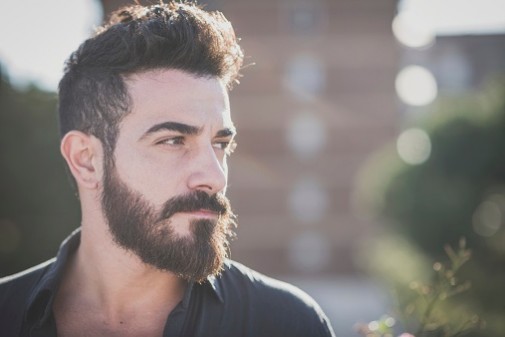 Beards can be dirtier than toilets, according to a laboratory analysis initiated by a TV station in Albuquerque, N.M.
Several of the test results from the men who allowed their beards to be swabbed found fecal matter in the facial hair. The beards also contained a lot of normal bacteria.
"A certain number of non-harmful bacteria will always be on our hair and skin, but when we touch unclean surfaces and then touch our hair – whether that's the hair on our heads or a beard – or touch our skin, we can transfer other bacteria easily," says Cari Coomer, manager of epidemiology and infection control at Advocate Good Samaritan Hospital in Downers Grove, Ill. "My guess is that the men who had fecal bacteria on their beards transferred it there from their own hands."
A common sense approach to hygiene is in order.
"Washing your beard and your hands on a regular basis is the best way to prevent the transfer of bacteria," says Coomer.
According to a study published in the medical journal Anaesthesia in 2000, bearded men wearing surgical masks had more bacteria below their lips, especially if they moved their masks around compared to clean shaven men.
"To reduce the risks of contamination of the sterile field when face masks are worn, females and bearded males should avoid wiggling the face mask," study authors noted. "Bearded males may also consider removing their beards."
Though some may think they need to avoid doctors with beards, it may be a moot point.
Business Insider and Men's Journal are among the media outlets claiming that the beard trend is over.
Related Posts
Comments
About the Author
Lisa Parro, health enews contributor, is a content manager for Advocate Health Care and Aurora Health Care. A former journalist, Lisa has been in health care public relations since 2008 and has a master's degree in journalism from Northwestern University. She and her family live in Chicago's western suburbs.