Preterm babies could face developmental issues later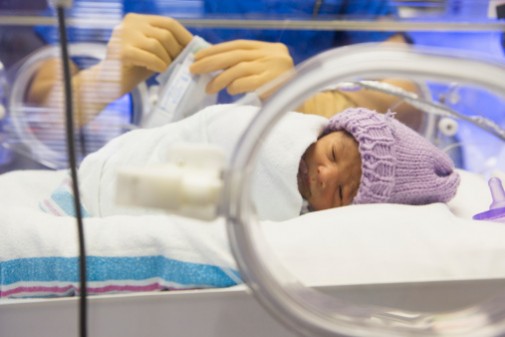 A new study published in the Proceedings of the National Academy of Science found a weakened connection between two parts of the brain in infants born preterm.
Researchers believe these findings can be a starting point in understanding why there is a link between premature births and a higher risk of developmental delays, such as memory and attention span issues.
Study authors from King's College used a functional MRI to examine the connectivity between the thalamus and the cortex because those areas develop at a rapid rate and are essential for brain growth. The study was made up of 66 infants, 47 who were born preterm and 19 who were born full-term.
The study revealed that infants born full-term had a similar structure to adults in the two studied brain regions. Premature infants were found to have much less of a developed connection, and the greater the extent of prematurity, or the earlier an infant was born, the more noticeable the differences.
"Premature infants who have spent time in the NICU should be regularly seen by their physician as they grow into their preschool years," says Dr. Eric Culp, neonatologist at Advocate Children's Hospital in Oak Lawn, Ill. ""While preterm kids are at an increased risk of developing cognitive issues, the care team can work with the patient and family to provide appropriate early intervention to lessen the effects of any development delays."
A preterm birth occurs when an infant is born before 37 weeks of pregnancy, according to the Centers for Disease Control and Prevention. Because preterm babies have not had the full time to develop in the uterus, these infants can face a range of health concerns, including breathing problems, feeding difficulties and developmental delays.
'The next stage of our work will be to understand how these findings relate to the learning, concentration and social difficulties which many of these children experience as they grow older," said Dr. Hilary Toulmin, lead author of the study, in a news release.
Related Posts
Comments
About the Author
Julie Nakis, health enews contributor, is manager of public affairs at Advocate Children's Hospital. She earned her BA in communications from the University of Iowa – Go Hawkeyes! In her free time, she enjoys spending time with friends and family, exploring the city and cheering on the Chicago Cubs and Blackhawks.