Rotator cuff injury can be debilitating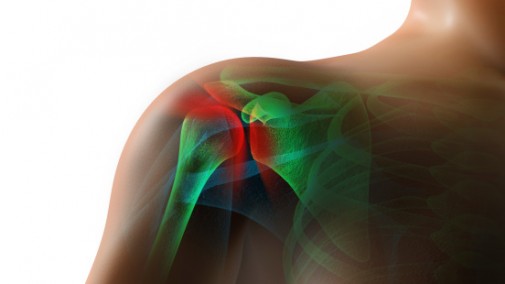 It's a trending topic on Twitter and a hot story in the sports world – boxer Manny Pacquiao's torn rotator cuff.
Gamblers, ticket buyers and TV viewers alike have mixed emotions over how Pacquiao concealed his rotator cuff tear before one of the biggest fights in boxing history against Floyd Mayweather, Jr.
The injury was deemed  "significant" by a surgeon who saw the MRI. It has resulted in the boxer undergoing rotator cuff surgery.
What is the rotator cuff?
The rotator cuff is a group of four muscles and tendons that work together to give the shoulder stability and help control the joint during motion. As you age, the tendons in the shoulder weaken, therefore increasing your chance of injury.
Problems with the rotator cuff muscles and tendons can lead to chronic shoulder pain and disability. In Pacquiao's case, the intense training regimen and the shear physicality of the sport of boxing put him at much higher risk to sustain such and injury.
When one or more of the rotator cuff tendons is torn, it can significantly impact a person's ability to use the affected arm.
During the fight, it was evident that Pacquiao was having difficulty using his arm – he landed only 18 jabs compared to 67 for Mayweather. The injury also limited Pacquiao's power punches, as he connected on 27 percent compared to Mayweather's 48 percent.
Causes of shoulder pain
It comes as a surprise to many that most shoulder injuries are not caused by a specific incident.
Many issues develop over time from performing a repetitive motion such as playing tennis, throwing a ball, painting, or in Pacquiao's case, punching.
Age is also a significant factor. As we age, the tendons of the shoulder weaken and years of wear and tear make us more susceptible to injuries. Rotator cuff tears are much more likely to occur after the age of 40.
Pacquiao is 36, but the intensity of his sport increased his risk significantly.
What are the symptoms of a rotator cuff tear?
Dull ache deep in the shoulder
Pain running down the side of the arm (including the elbow and forearm)
Difficulty sleeping (due to pain)
Arm weakness
Pain when combing hair or reaching backwards
Inability to lift the arm above the head
Loss of motion
Feeling like the shoulder is slipping out of place
If you're experiencing shoulder pain, get it checked. Early diagnosis and treatment is the key to a fast recovery and return to a pain-free lifestyle.
Related Posts
Comments
About the Author
James R. Seeds, MD, is an Orthopedic Surgeon at Advocate Sherman Hospital in Elgin, and a partner at the Midwest Bone & Joint Institute (Algonquin, Barrington, Elgin and Geneva). He earned his doctorate from the University of Chicago Pritzker School of Medicine, completed his residency at the Hamot Medical Center in Erie, PA, and fellowship at the American Sports Medicine Institute in Birmingham, AL. Dr. Seeds holds a double board certification in both Orthopedic Surgery and Sports Medicine.