4 conditions more likely to affect men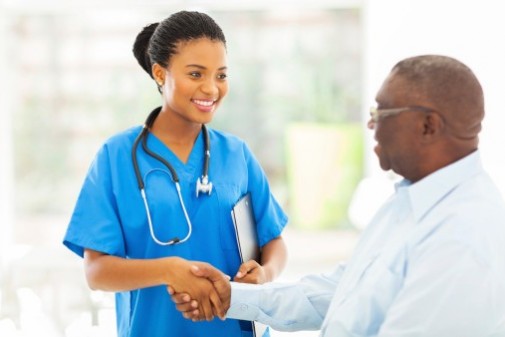 Men often think they are invincible when it comes to their health.
In fact, in a study published this week, 81 percent of men remembered the make and model of their first car while only 54 percent recalled the last time they visited a doctor. However, men are at a higher risk for heart disease, lung cancer, kidney disease and the flu compared to women. This highlights the importance why men need to visit their physician.
Some physicians say they see this often.
"When I speak at health fairs, a lot of times I am speaking to a room full of women even when I talk about men's health issues like prostate cancer," says Dr. Ikechukwu Oguejiofor, a urologist at Advocate Trinity Hospital in Chicago. "I know these women will take back the information to their husbands, brothers, friends and other family members. But men need to do a better job educating themselves about their health."
Dr. Ikechukwu says men need to know more about four common conditions:
Heart disease
Heart disease is the number one killer of men in the United States. It kills more than 307,000 men each year so one out of four male deaths are linked to this disease, according to the Centers for Disease Control and Prevention. Heart disease includes heart attacks, ischemic stroke, heart failure, arrhythmia, heart valve problems and other conditions.
The American Heart Association offers these two tips for preventing heart disease:
Eat healthy. Choose foods low in saturated fat, trans fat, cholesterol, sodium and added sugars and sweeteners.
Be physically active. Perform at least 150 minutes of moderate-intensity aerobic physical activity (like brisk walking) every week or 75 minutes of vigorous intensity aerobic physical activity (such as jogging or running) or a combination of both every week.
Lung cancer
Lung cancer is the leading cancer killer in both men and women in the U.S. An estimated 158,040 Americans are expected to die from lung cancer in 2015, accounting for about 27 percent of all cancer deaths, according to the American Lung Association. It causes more deaths than colorectal, breast and prostate cancers combined.
To prevent lung cancer, the American Lung Association suggests:
Stop smoking. If you do not smoke, do not start.
Avoid exposure to secondhand smoke.
Test your home for radon.
Be aware of industrial compounds.
If you are exposed to dust and fumes at work, ask your health and safety advisor about how you are being protected.
Influenza
Several recent studies have shown that men are more likely to catch the flu than women. Researchers believe that higher levels of testosterone can weaken men's immune systems while the female hormone estrogen produces an enzyme that is able to help them fight infection. Almost 57,000 Americans die each year from flu symptoms, according to the CDC.
A simple way to prevent against the flu is to get a flu vaccination each year.
Chronic Kidney Disease
Adults with diabetes, high blood pressure or both have a higher risk of developing chronic kidney disease. Men with kidney disease are 50 percent more likely to have kidney failure than women, according to the CDC. About 10 percent of adults in the U.S. or more than 20 million people have the disease. Common risk factors include cardiovascular disease, obesity, high cholesterol, lupus and a family history.
Related Posts
Comments
About the Author
health enews staff is a group of experienced writers from our Advocate Aurora Health sites, which also includes freelance or intern writers.