Exercise to help your arthritis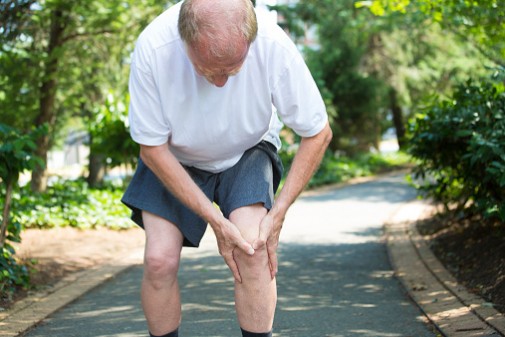 Arthritis can be so crippling for some that it interferes with their social life and their ability to work, a new study finds. But, physical activity can help ease pain and improve quality of life.
The study found that people with arthritis were more likely to have a work disability than people without the condition. Researchers also found that in comparing the two groups, people with arthritis had more difficulty taking part in social activities and were more likely to suffer serious psychological distress.
"Low-impact exercises like walking, swimming and riding a bike can be a good idea for people with arthritis," says Dr. Ira Fenton, a rheumatologist at Advocate Condell Medical Center in Libertyville, Ill. "It depends on the patient's arthritis, where it is and how they're doing. The better they're feeling, the more they might be able to do, but while some physical activity is good, too much might not be a good idea."
Researchers suggested their findings reinforce the need for programs that reduce arthritis-specific barriers to healthy behaviors and encourage those with the condition to take part in physical activities such as walking.
Low-impact, muscle strengthening and aerobic activities are proven to work well and are recommended for people with arthritis, according to the Centers for Disease Control and Prevention. They can ease pain while elevating mood and quality of life. Plus, they can help manage other chronic conditions common among people with arthritis, such as diabetes, heart disease and obesity.
"Often, losing weight will help, especially for lower extremity joint pain," Dr. Fenton says. "Getting enough sleep is also important. People often overlook that. If you're in so much pain that you can't sleep, then you might be crabby the next day. Sleeping well can help someone feel like a new person physically and mentally."
He adds that pain medication sometimes is needed for restful sleep.
The CDC offers these suggestions for those suffering from arthritis who want to take part in physical activity:
Any physical activity is better than none.
Moderate, low-impact physical activity is safe for people with arthritis.
Activity should be in addition to doing usual daily activities.
Activity can be broken up into small amounts, at least 10 minutes at a time, during the day.
The benefits of physical activity far outweigh the risks.
Related Posts
Comments
About the Author
Kathleen Troher, health enews contributor, is manager of public affairs and marketing at Advocate Good Sheperd Hospital in Barrington. She has more than 20 years of journalism experience, with her primary focus in the newspaper and magazine industry. Kathleen graduated from Columbia College in Chicago, earning her degree in journalism with an emphasis on science writing and broadcasting. She loves to travel with her husband, Ross. They share their home with a sweet Samoyed named Maggie.