Overweight? It could be your genes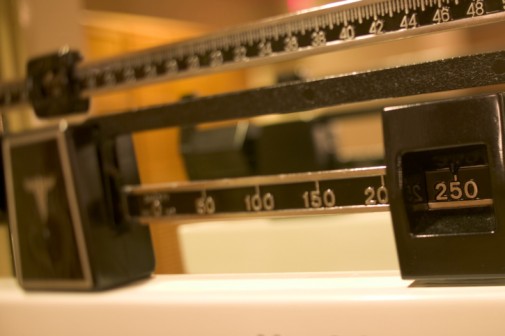 Trying to lose weight can be tough, and new research suggests it's even harder if a person is genetically predisposed to have a higher risk of obesity.
A study in the International Journal of Obesity found that women who had certain genetic markers gained weight even though they were exercising. Women who did not have those genetic markers lost weight while following the same workout regimen.
"There is just a higher wall to climb if you have a high genetic predisposition [to obesity]," said Yann Klimentidis, study author and assistant professor of epidemiology and biostatistics at the University of Arizona, in an interview. However, he noted that "exercise is good [for your health] in lots of ways, not just body composition and weight."
The one-year study asked participants to engage in high-intensity resistance exercise and moderate-impact exercise for at least one hour, three days a week, while not making any changes to their diet. The researchers found that women whose genes put them at low risk of obesity lost 2.9 pounds, yet the women who were at a higher risk of obesity gained an average of 2.6 pounds.
"Just as a person has a predisposition to co-morbidities such as heart disease, diabetes or cancer, genetics does play a role in a person's risk for obesity," says Adriana Guerrero, health navigator and exercise physiologist at Advocate Lutheran General Hospital in Park Ridge, Ill. "However, despite a person's level of risk for obesity, it is in every person's best interest to maintain a regular exercise program in order to sustain optimal physical function to achieve the best possible quality of life."
Related Posts
Comments
About the Author
Mickey Ramirez, health enews contributor, is the director of Brand Services. He enjoys kimchi, honesty and a room with a view. He claims to not be a writer, but he occasionally learns information that is just too important to keep to himself.