Can pregnancy reduce migraines?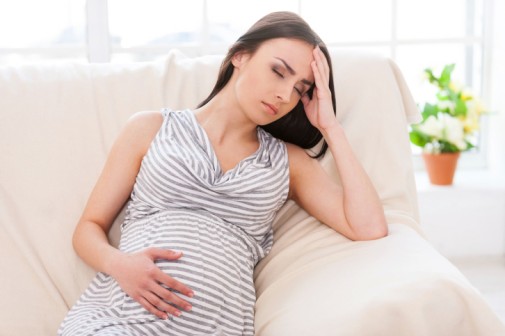 When thinking about having a baby, there are many things to consider – including migraines.
Migraines are a crippling form of headache that affects approximately 36 million Americans, according to the American Migraine Foundation. Some women experience migraines for the first time during pregnancy, and some previous sufferers noted more severe migraines during pregnancy.
Dr. David Dodick, a professor of medicine at Mayo Clinic, said "research has shown that 50-80 percent of women who have migraines before pregnancy may notice a reduction in migraine attacks, especially in the 2nd and 3rd trimesters." He said this was likely due to a rise in estrogen levels.
"While there seems to be a variety of scenarios that can occur with migraines and pregnancy, there are health and lifestyle factors that can trigger a migraine or make them worse," says Dr. Arthur Itkin, neurologist on staff at Advocate Christ Medical Center in Oak Lawn, Ill.
Dr. Itkin recommends patients who suffer from migraines during pregnancy find ways to reduce stress and relax, keep a journal to help recognize foods that trigger a migraine, and either continue to exercise or begin a low-impact exercise routine under the advice of their obstetrician.
In addition, Dr. Itkin advises pregnant women who are seeing a neurologist for headaches to let their obstetrician know.
"It's important that both physicians know the treatment plan and medications prescribed throughout the pregnancy to keep mother and baby healthy," he says.
Related Posts
Comments
About the Author
Kate Eller was a regional director of public affairs and marketing operations for Advocate Health Care. She enjoys road trips, dogs, minimalism, yoga, hiking, and "urban hiking."