Tech savvy seniors taking charge of their health online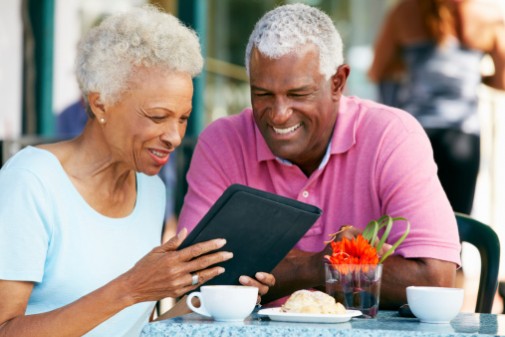 This year alone, an estimated 3.9 million Americans will reach 65 years old, and these seniors are speaking out – two thirds want to access health care services from their homes.
One in four seniors regularly access online health records to view lab results and independently manage their health, according to a survey by Accenture, which predicts that number to nearly double as the availability of patient services increase.
The survey also found that health information was the top reason most seniors go online.
"My patients are using the portal in increasing numbers to communicate with me and my office," says Dr. Daniel H. Litoff, internal medicine physician at Advocate Medical Group. "They are also using it to track their lab results and their medications."
When managing their health online, according to the survey, seniors want to be able to do the following:
Access to self-care: More than two-in-three seniors prefer to use self-care technology to independently manage their health.
Track wearable devices: More than three-in-five seniors are willing to wear a health-monitoring device to track vital signs, such as heart rate and blood pressure.
Join online communities: Three in five seniors are somewhat or very likely to turn to online communities for reactions to a doctor's recommendation before acting on it.
Navigate their care: A third of seniors would prefer to work with a patient navigator to manage their health care.
View health records: A quarter of seniors regularly use electronic health records for managing their health.
Online medical records often called patient portals give patients easier access to their physician and medical records.
They also allow patients to:
Schedule health care appointments online
Send messages to their doctor's office
View medical history
Request prescription refills
Review test results
Sync information from Fitbit and other health apps
"I find more of my senior patients are using health and wellness apps and sharing their progress," says Dr. Litoff.
Related Posts
Comments
About the Author
Jillian Kothanek, health enews contributor, is a public affairs and marketing intern at Advocate Health Care in Downers Grove. She attends the University of Illinois in Urbana-Champaign where she is studying advertising and pursuing a minor in business. Besides working as an intern, she works at an Italian restaurant where she enjoys the perk of her favorite Caprese salad. In her free time, she enjoys training for half marathons, watching romance movies, and keeping up-to-date on celebrity news.