A babysitter's guide to prevent poisoning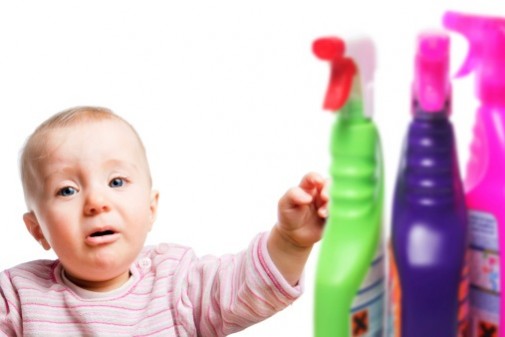 Summer break is a peak season for teens looking to make few extra bucks by babysitting, but before going to their first babysitter job, sitters should know how to prevent accidents and injuries, as well as how to deal with them if they do happen.
One of the most prevalent threats that caregivers need to be aware of are poisons.  According to the Centers for Disease Control and Prevention, more than 300 children are treated in an emergency department and two children die each day as a result of being poisoned.
Dr. Shelanda Hayes, a family medicine physician at Advocate South Suburban Hospital in Hazel Crest, Ill., points out that it's not just chemicals marked with clear warning labels that can be dangerous to children.
"Young kids are very curious and they like to put things in their mouth, especially if they are colorful or smell nice," she says. "Poisons can look like things that are good to eat and drink. They come in many colors and forms."
Dr. Hayes says that some of the most common poisonous products found in and around the home include:
Medicines
Vitamins and nutritional supplements
Cleaning products
Laundry products, especially laundry detergent pods
Nail polish products and other cosmetics
Batteries
Bug and weed killers
Automotive care products such as antifreeze
To keep kids away from these dangers, Dr. Hayes recommends the following for babysitters:
Keep kids where you can see them at all times.
Make sure all medicines and household cleaning products are stored in locked cabinets, out of the reach and sight of children. Take a quick "safety tour" to make sure parents haven't accidently left anything harmful out where kids can get to them.
If you carry something that might be poisonous (medicine, cosmetics, etc.) in a purse or bag, make sure to keep it out of reach of the children.
Know that safety latches on drawers or cabinets and child resistant caps on bottles are not always "child-proof." Curious kids can find a way to get into almost anything.
If you are asked to give medicine to a child, follow the parents' instructions exactly. Afterwards, make sure the cap is on tight and return the bottle to an area that is safe and out of arms reach.
"It's always a good idea to have emergency information handy when you're babysitting," says Dr. Hayes. "Sitters definitely need to have parent contact information and the number for the local poison control center [800-222-1222]."
Dr. Hayes also recommends writing down other basic information that can be handy during an emergency including:
Each child's age and weight
Allergies and medical conditions of each child
Their doctor's name and telephone number
"If you think a child has been poisoned, don't panic as most situations can be taken care of at home with the help of poison control," Dr. Hayes says. "But, babysitters must take quick and decisive action in case of a possible poisoning. Don't try any home remedies or induce vomiting, which can make the situation worse. Instead, call the poison center right away."
Related Posts
Comments
About the Author
Nate Llewellyn, health enews contributor, is a manager of public affairs at Advocate Medical Group. Nate began his career as a journalist and builds daily on his nearly 20 years of writing experience. He spends most of his free time following his wife to their two sons' various activities.