Too much sitting might make you anxious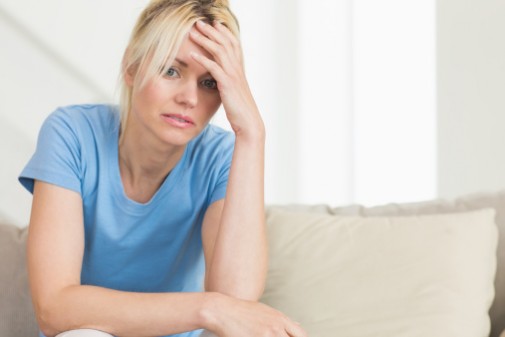 Binge watching the latest Netflix series from your couch after a stressful day may not help you relax as new research suggests too much time sitting in front of a computer or TV screen may actually increase anxiousness.
Study leaders from the Deakin University's Center for Physical Activity and Nutrition in Australia analyzed nine international studies assessing people for clinical anxiety or symptoms of being worried, tense or anxious.
"Our research showed that evidence is available to suggest a positive association between sitting time and anxiety symptoms," lead researcher Meghan Teychenne said in a news release. "What we can say is, we know that sitting time in general — which often involves the use of computers, television, smartphones and other electronic devices — was linked to higher levels of anxiety symptoms. So, it's important that we keep this in mind during our busy day-to-day lives."
She noted that more research is needed to determine if screen time causes anxiety or is a result of people with anxiety preferring to be more sedentary.
Dr. David Kemp, a psychiatrist with Advocate Christ Medical Center in Oak Lawn, Ill., and co-medical director of the behavioral health service line for Advocate Health Care in Downers Grove, Ill., says it's difficult to say whether sitting truly causes anxiety.
"People who are anxious may be more likely to engage in sedentary activities that do not involve social interaction," says Dr. Kemp.  "On the other hand, sedentary behaviors are well known to increase psychological distress, in part by promoting inflammation and decreasing the availability of brain chemicals that positively affect mood."
To keep anxiety at bay, Dr. Kemp suggests:
Finding enjoyable activities. Swimming, dancing, yoga, or simply going on walks with friends can help to relieve anxiety and reduce muscle tension.
Taking a break every 20 minutes to move, or alternating between standing and sitting, if a job requires sitting for long periods of time.
Engaging in sitting activities that involve greater cognitive engagement, such as playing a musical instrument or a board game. These may pose less adverse health consequences than sitting and watching TV or playing video games.
According to the National Institute of Mental Health, anxiety disorders are the most common mental illness in adults 18 and older in the U.S, affecting 18 percent of the population, or 40 million people. Women are 60 percent more likely to experience an anxiety disorder during their lifetime.
Related Posts
Comments
About the Author
Kate Eller was a regional director of public affairs and marketing operations for Advocate Health Care. She enjoys road trips, dogs, minimalism, yoga, hiking, and "urban hiking."