Younger Americans looking for more nutritious snacks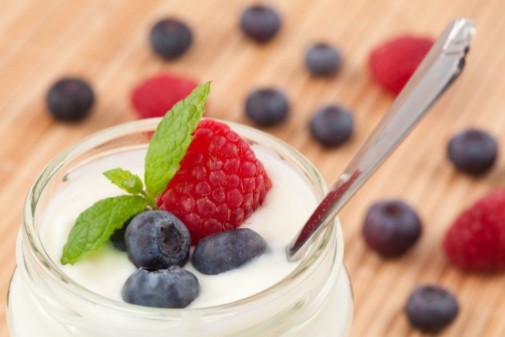 More Americans are overweight and obese than ever before, but they are trying to make healthier food choices.
Consumers are looking for health benefits when selecting a snack, according to a survey by the NPD Group. In particular, they are looking for the words "protein," "no" or "less" sugar and "natural" when selecting a product to munch on. Healthier snack options are especially popular among those under the age of 48.
Since 2006, healthy options such as fruit, breakfast and sports bars, as well as yogurt, have risen by 14 percent while salty snacks and dips have increased in consumption by 4 percent. Sweet snacks have not shown an increase, the survey found.
When selecting a healthy snack option, Jamie Portnoy, a registered dietitian with Advocate Weight Management in Libertyville, Ill., says it is important to start reading food labels by starting with the serving size and working your way down.
"Our eyes tend to drop down to everything else, but the serving size is so important because if something calls for one cup and you eat two cups, you are going to have to take everything and double it," she says. "Next look at calories, total fat, sodium and total carbohydrates. Finally, look at the ingredients. If you can't read the ingredient, odds are it is not going to be good for you."
Portnoy recommends avoiding snacking on foods high in fat or those with empty calories such as cakes, cookies, doughnuts, brownies, chips, candy, sweet roll, fried foods, soda pop, ice cream, fruit drinks, sweetened yogurt and baked goods, while sticking with better choices like:
A cup of plain nonfat or low-fat Greek yogurt contains up to 20 grams of protein. Top it with one serving of fresh fruit.
Pair fresh fruit such as apple or pear slices with a few ounces of low-fat cheese.
A cup of low fat chocolate milk has 160 calories and eight grams of protein. This combination of high quality protein and carbohydrates stimulates muscle growth.
Pair a non-starchy vegetable such as carrots or celery with hummus
"Ants-on-a-log" made by spreading peanut butter on celery sticks and topping with raisins.
Apple or pear with peanut or almond butter
Whole grain bread with peanut or almond butter
Eating every four hours stimulates the metabolism, balances blood sugar and helps maintain a lead body mass by giving the body a reason to burn off any extra fat, says Portnoy, who suggests instead of thinking of eating "meals" and "snacks," people think of eating as "controlled grazing."
Related Posts
Comments
About the Author
health enews staff is a group of experienced writers from our Advocate Aurora Health sites, which also includes freelance or intern writers.