Your summer shoes can be comfortable and stylish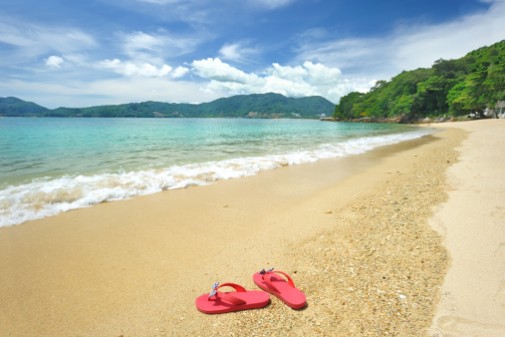 Warmer weather, longer daylight and enjoying the outdoors – these are some of the signs of summer. But, as people start to reach for their flip flops, espadrilles and loafers, people often wonder which shoes are best during the summer.
Here are some helpful tips from Dr. Anna Gurrera, a foot and ankle specialist with Advocate Good Shepherd Hospital in Barrington, Ill., for finding the perfect shoes and sandals this summer.
Always walk around the store when trying on new shoes and sandals.
Purchase the correct shoe size. Do not assume they will stretch or look cute if they are smaller. You won't look cute when you are limping from the pain of tight shoes.
They need to feel good in the store. The discomfort will only worsen with continued wear. You should not have reddened area on skin after removing the shoes.
If you have bunions or hammertoes, the open-toe found in sandals is perfect for eliminating pressure to these painful areas. Ensure that there are no straps overlying prominent bunions and hammertoes.
Buy new shoes at the end of the day when your feet are most swollen. This ensures the shoes will be comfortable for all day wear.
Spend a little extra for better quality shoes. You will regret purchasing the cheap shoes when your feet start to hurt.
Softer materials and real leather, rather than "pleather", will provide more comfort.
Choose a shoe or sandal with a built-in arch support, rather than a very flat shoe. Podiatrist offices sell specific brands of shoes that can help with this problem. A great example of this is the Orthaheel Vionic Sandal. These can be found in podiatrist offices and can also be ordered online.
A small heel or wedge is healthier for your arches rather than a very flat shoe. Preferably chose a stable wedge over a heeled shoe and a heel height maximum of two inches.
Brands that I recommend with quality supportive shoes and sandals include: Orthaheel Vionic, Dansko, FitFlop, Clarks, Sofft, Birkenstock, and Born.
Related Posts
Comments
About the Author
Dr. Anna Gurrera is a podiatrist on staff at Advocate Good Shepherd Hospital in Barrington, Ill with an office in Lake Zurich. She received her foot and ankle medical and surgical residency training at Rush University Medical Center.